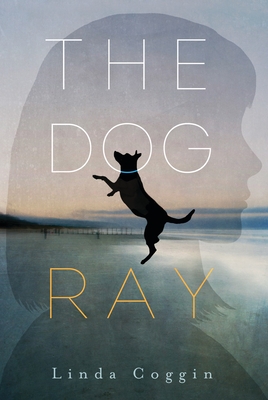 The Dog, Ray (Hardcover)
Candlewick, 9780763679385, 208pp.
Publication Date: November 1, 2016
Other Editions of This Title:
Paperback (4/10/2018)
Prebound (4/10/2018)
MP3 CD (4/10/2018)
Compact Disc (4/10/2018)
Compact Disc (11/8/2016)
Pre-Recorded Audio Player (11/8/2016)
MP3 CD (11/8/2016)
Compact Disc (11/8/2016)
* Individual store prices may vary.
Description
By turns humorous, poignant, and moving, this tale of a girl who comes back to Earth as a dog is a nuanced portrait of death, love, grief, and hope.

When my death came it was swift. Swift as a running horse. It wasted no time.

Daisy, age twelve, has died in a car accident. She finds herself in the afterworld, which resembles nothing more than a job center. Her soul is being returned to Earth, but not as a human being—she's returning as a dog. A dog who retains Daisy's thoughts and pluck and is determined to get back to her parents and to get back home. What she doesn't expect is that life as a dog named Ray would come with such worries—and moments of jubilation—as she grows to care for others in a whole new way. Told in a compelling first-person voice, Linda Coggin's incredible novel touches on loyalty and freedom, connection and acceptance, and is sure to stay with readers long after the story is done.
About the Author
Linda Coggin taught horseback riding in the West Indies before studying mime in Paris and Czechoslovakia and then becoming an actor and television presenter. She is now an author of poetry and books for young people and lives in Wiltshire, England, with her family and many animals.
Praise For The Dog, Ray…
Coggin's subtle narrative transitions her protagonist from dog-inhabited-by-the-soul-of-a-girl to solely-dog with exquisite grace, leading to a wholly original homecoming theme. A powerful story brought to heart-beating life by its cogent craftsmanship.
—Kirkus Reviews (starred review)

Daisy's sassy, wry voice keeps the story this side of sentimental, and it actually moves into some unique territory as she begins to lose her memories of her previous existence, ultimately forgetting her parents and remaining in her new life with the boy. A satisfying blend of pathos and humor, this is sure to appeal to fans of dog stories, especially those who want just a gentle nudge of melodrama.
—Bulletin of the Center for Children's Books

Linda Coggin has created a unique tale about how we grow and change with experiences and how we love one another...While this story is different it is well told. The voices are genuine and the pace is quick. Readers who love a good "boy and his dog" story will enjoy this book—a good choice for libraries needing a different kind of fantasy story.
—School Library Connection

A beautiful and lyrical story about grief and healing...A tender and heartfelt tale that is sure to delight dog-loving readers or anyone who likes their happy endings to be hard-earned.
—School Library Journal

Told simply in Misty/Ray's voice, this story illustrates why some dogs are so beloved...This comforting "life after death" scenario offers other issues to consider as well, such as grief and healing. Enriched by the lovable Pip, Jack, and an endearing canine that "speaks" convincingly, this novel is a good choice for tween readers or a class read.
—VOYA

Readers will be invested in Daisy/Ray's evolution as she finds purpose in her new life. Warm and thought-provoking.
—Booklist

...the voice is lighthearted and Daisy's story has a satisfying ending.
—BookPage

If you ever thought your dog really understands you, then you will relish this poignant confirmation told from the dog's point of view.
—Mercury News