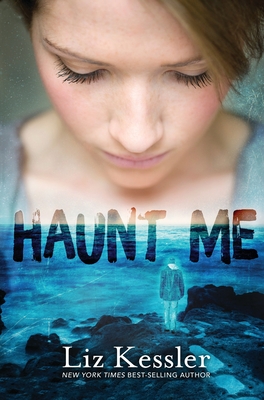 Haunt Me (Hardcover)
Candlewick, 9780763691622
Publication Date: July 11, 2017
* Individual store prices may vary.
Description
Haunting and intensely romantic, Liz Kessler's latest novel features a teen girl for whom falling in love could mean losing her heart — and maybe her life.

When her family moves after a rough year, Erin feels instantly at home in her new bedroom — even after she realizes that she's not the only one occupying it. As Erin becomes accustomed to Joe, the spirit of the teenage boy who lived in the room before her, she starts to sense an inexplicable connection between them. Meanwhile, Joe's brother, Olly, is trying to find a new normal since his brother passed away. Before Joe died, Olly was king of the school — and it's not until Olly meets a new girl that he realizes just how many ways he's changed . . . including the type of girl he could fall for. And when Erin finds herself caught between two brothers, and two choices, will her decision destroy her completely, or can she save herself before she's lost forever? From Liz Kessler, the best-selling author of Read Me Like a Book, comes a young adult novel about how love can overcome the ultimate divide.
About the Author
Liz Kessler is the author of the best-selling Emily Windsnap series, the Philippa Fisher series, and the middle-grade novels North of Nowhere, A Year Without Autumn, and Has Anyone Seen Jessica Jenkins? She lives in Cornwall, England.
Praise For Haunt Me…
Kessler delicately plumbs emotional depths, avoiding easy outs. With narration alternating among them, the three principals, all white, are well-drawn, but the increasingly desperate Joe exerts the strongest pull on readers. Though dead, the charismatic Joe tows this delicate romance from the genre shallows into deeper, darker waters, where holding onto love literally separates life from death.
—Kirkus Reviews

This thoroughly romantic story is heartbreaking but hopeful: Kessler gives Joe a reason to cross over, and Olly and Erin a reason to live.
—Publishers Weekly

The novel deals with issues of death, bullying, grief, and suicide in a nonpatronizing way. There is also a predictable love triangle. Fans of Twilight and other paranormal romance titles will enjoy the impossible situation in which Erin and Joe find themselves.
—School Library Journal

Bullying, suicide, drugs, betrayal—a plot summary makes it sound like just another problem novel. But Kessler's delicate portrayal builds empathy for the three characters who share narrating duties...Chapter headings announcing each narrator help clarify the exposition, and distinctly different narrative voices let the reader see each character through multiple points of view. The jargon-free British setting will not deter American readers.
—Booklist Online

A paranormal romance not to be missed.
—Girls' Life
or
Not Currently Available for Direct Purchase