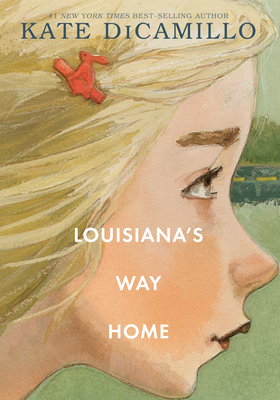 Louisiana's Way Home
Hardcover

* Individual store prices may vary.
Other Editions of This Title:
Digital Audiobook (10/1/2018)
Paperback (3/24/2020)
Paperback, Chinese (4/1/2020)
CD-Audio (10/2/2018)
Library Binding, Large Print (10/3/2018)
Fall 2018 Kids Indie Next List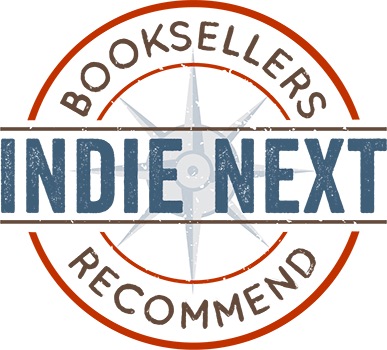 "What a treat to have the chance to get to know a secondary character from a book I didn't want to see end! In her follow-up of sorts to
Raymie Nightingale
, Kate DiCamillo tells the story of Louisiana, Raymie's friend who has spent her life on the run. Leaving the world she has known in Florida, Louisiana ends up in a small town in Georgia where she meets a cast of richly drawn characters intent on either making her life difficult or offering her connection in an uncertain time. In her inimitable way, Kate DiCamillo shares another tender and thoughtful story of hope and resilience in a young girl trying to find her place in the world. I loved
Louisiana's Way Home
!"
— Diane Capriola, Little Shop of Stories, Decatur, GA
View the List
Description
As featured on The Today Show's Read with Jenna Jr. Book Club

From two-time Newbery Medalist Kate DiCamillo comes the New York Times bestselling story of discovering who you are — and deciding who you want to be.

When Louisiana Elefante's granny wakes her up in the middle of the night to tell her that the day of reckoning has arrived and they have to leave home immediately, Louisiana isn't overly worried. After all, Granny has many middle-of-the-night ideas. But this time, things are different. This time, Granny intends for them never to return. Separated from her best friends, Raymie and Beverly, Louisiana struggles to oppose the winds of fate (and Granny) and find a way home. But as Louisiana's life becomes entwined with the lives of the people of a small Georgia town — including a surly motel owner, a walrus-like minister, and a mysterious boy with a crow on his shoulder — she starts to worry that she is destined only for good-byes. (Which could be due to the curse on Louisiana's and Granny's heads. But that is a story for another time.)

Called "one of DiCamillo's most singular and arresting creations" by The New York Times Book Review, the heartbreakingly irresistible Louisiana Elefante was introduced to readers in Raymie Nightingale — and now, with humor and tenderness, Kate DiCamillo returns to tell her story.
Praise For Louisiana's Way Home…
Louisiana, with her quick, insightful takes on everyone she meets, grabbed readers' hearts in 'Raymie Nightingale,' and in this book she isn't about to let go. Though her life has been filled with hardship and uncertainty — and there are more painful secrets to come — she continues to operate with a sense of wonder and practical optimism (the pages shine with it).
—The New York Times Book Review

DiCamillo offers a master class in how to tell and shape a story once all fat has been cut away. Though set in the mid-1970s, there's fairy-tale quality to this, with heroes, helpers, villains, and one princess looking for home.
—Booklist (starred review)

Readers who first encountered Louisiana in Raymie Nightingale (2016) will be heartened to learn more about her...For readers who relish thoughtfully constructed plots, well-developed characters, and carefully crafted language, this will be a special treat.
—Kirkus Reviews (starred review)

DiCamillo builds a resilient and sympathetic character in Louisiana, and the juxtaposition of her down-to-earth observations with Granny's capriciousness lightens the narrative and allows for a good deal of humor...The overarching themes addressing forgiveness, love, friendship, acceptance, home, and family ("Perhaps what matters when all is said and done is not who puts us down but who picks us up") ring honest and true.
—The Horn Book (starred review)

Populated with unforgettable characters, including kindhearted adults who recognize Louisiana's dire situation and offer options, this bittersweet novel shows a deep understanding of children's emotions and celebrates their resiliency. Readers will feel as much empathy for Louisiana as they did for her friend Raymie.
—Publishers Weekly (starred review)

DiCamillo is able to address complex topics in an accessible and ultimately hopeful way. There is never sadness without comfort, fear without consolation. Louisiana's soul-searching is no exception and further solidifies DiCamillo's reputation as a skilled storyteller who trusts her readers to wrestle with hard things. A thoughtful and finely written story that earns its place among DiCamillo's other beloved novels.
—School Library Journal (starred review)

The tale is...gently told, as much fairy tale as realistic story, in language that's lovely in its plainspoken illuminations, with the focus on Louisiana's longing for connection and observations about the people she encounters on the road and in the small 1970s Georgia town. Ultimately this is a deeply sweet but not saccharine take on the old story of an orphan child lost and found, and readers won't have to know the first book to bond with Louisiana and wish fervently for her to find a home.
—Bulletin of the Center for Children's Books (starred review)

DiCamillo's funny and hugely likable Louisiana has a marvelous way with words and a spirit that will not rest until she finds her way home, wherever that may be…Louisiana, one of the trio of friends from Kate DiCamillo's Raymie Nightingale, returns in her own beautiful, bittersweet middle-grade stand-alone about finding her home... and herself.
—Shelf Awareness for Readers (starred review)

In this funny yet philosophical melodrama, 12-year old Louisiana Elefante recalls her identity crisis, forced when eccentric Granny claims "a date with destiny."...Disparate elements miraculously mesh — stars, smiles, magic, bologna sandwiches, a pet crow and cakes. Here, a two-time Newbery award winner brilliantly guides the dear Louisiana through lies, secrets, anger and abandonment and toward understanding, belonging, gratitude and forgiveness.
—San Francisco Chronicle

Almost effortlessly, DiCamillo explores some of the biggest, most important questions of life — What is home? What is family? Who decides what kind of person we get to be? — in this deceivingly simple and profoundly moving novel.
—Star Tribune

DiCamillo peoples her tale with colorful, unforgettable characters, although brave,thoughtful, kind Louisiana is the most memorable of all. Young as she is, Louisiana knows to appreciate rare moments of grace and kindness ("there is goodness in many hearts": the gas station clerk who gives her free bags of peanuts, a woman in the dentist's waiting room who gives her a tin of chocolate chip cookies), and she understands the healing power of forgiveness.
—Buffalo News

'You are not alone in the world,' reads the grandmother's farewell letter in 'Louisiana's Way Home' (Candlewick, 227 pages, $16.99), Kate DiCamillo's tender, sorrowful, life-embracing sequel to her 2016 novel, 'Raymie Nightingale.'
—The Wall Street Journal

This poignant story of loss echoes with themes of hope and redemption.
—World Magazine

DiCamillo's genius is finding comedy in tragedy, humanity in darkness. Here, the spirited Louisiana Elefante meets loss head on and finds a way home.
—Scholastic Teacher

In Kate DiCamillo's beautiful follow-up to Raymie Nightingale, Louisiana Elefante is back...The book strikes a delicate balance between relating a charming, entertaining story full of colorful characters and imparting a deeply meaningful life lesson about deciding what kind of person to be.
—ForeWord Reviews

DiCamillo reveals the strength and fight in Louisiana...once again Louisiana finds just the right people to help ground her.
—NPR Books

This is a marvelous book, full of heart but without a drop of cheap sentimentality. . . . What a pleasure it is to read a story in which the author's faith in the goodness of 'average' people is set forth with such vigor and confidence. This celebration of kindness is itself a kindness to the reader and an encouragement to hope.
—Dean Koontz, bestselling author

I really really like Louisiana's Way Home, a slim, handsome novel about grace.
—Betsy Bird, A Fuse #8 Production (blog)

I will read anything Kate DiCamillo writes; the two-time Newbery medalist never disappoints with her stories for younger readers. Her latest finely-crafted tale follows 12-year-old Louisiana Elefante through an unforgettable fable about grace, hardships and discovery.
—Aspen Daily News

It's hard to imagine this story being told in any other way than through the words and unique viewpoint of Louisiana herself. The characters wouldn't come to life in the same way, the setting would be ordinary, and the plot might not be compelling.
—Heavy Medal (blog)
Candlewick, 9780763694630, 240pp.
Publication Date: October 2, 2018
About the Author
Kate DiCamillo is one of America's most beloved storytellers. She is a former National Ambassador for Young People's Literature and a two-time winner of the Newbery Medal, for The Tale of Despereaux and Flora & Ulysses. Born in Philadelphia, she grew up in Florida and now lives in Minneapolis, where she faithfully writes two pages a day, five days a week.
Book Videos
1. In the beginning of the book, when Louisiana warns that "a great deal of this story is extremely sad," did you believe her (page 9)? What kind of story did you think you were about to read?
2. Louisiana tells herself that "there is goodness in many hearts. In most hearts. In some hearts" (page 18). Which feels the most accurate to you?
3. Louisiana says: "There are the rescuers in this world and there are the rescued. I have always fallen into the second category" (page 20). Which category do the other characters in the book fall into? Which category would you rather be in? Why?
4. Louisiana believes "there is a great deal of power in writing things down" (page 29). Do you agree? What are some important things that need to be written down? What would you like to write down? Can you think of anything that would lose its power if it weren't written down?
5. Throughout the book, Louisiana references the story of Pinocchio. Why has it made such an impression on her? How is it similar to her own story?
6. At the dentist's office, Louisiana engages in a battle of the wills with Mrs. Ivy, the receptionist. How did you feel about that scene when you read it? Why was Mrs. Ivy so unkind? Was Louisiana right to make up a fake person and address so they wouldn't have to pay the bill?
7. Bernice tells Louisiana that she has no interest in hard-luck stories. Does Bernice have a hard-luck story of her own? What might make someone so unwilling to help out another person?
8. Louisiana used to keep a collection of the things she found under motel beds, but she threw it away when she thought she and Granny had finally settled somewhere for good. Have you ever collected anything? How would you feel if your collection disappeared?
9. What was your first impression of Burke Allen? How did it change as you read the book?
10. When Louisiana sings at the church for Bernice and Miss Lulu, they are both overcome with emotion. Did you expect them to treat Louisiana differently after that? Why are people with talents (like singing or being good at art) sometimes treated differently?
11. Burke never says why he wants to join a circus or what kind of circus performer he'd like to be. Why do you think he wants to run away? Which circus act would he be good at?
12. Do you believe Louisiana was cursed? What about Granny?
13. Is one type of lie different from another? What does Louisiana mean when she wonders, "If you are the kind of person who lies about something as small as bologna, what would stop you from lying about bigger, more important things?" (page 102).
14. After Louisiana gets to know Burke Allen better, she realizes he is "the kind of person who, if you asked him for one of something, gave you two instead" (page 108). What does that tell you about him?
15. What did you think Granny's letter was going to say? How did you feel after you read it? Did Louisiana react the same way you would have if you had gotten a letter like that from the person who was supposed to take care of you?
16. In Granny's letter, she writes, "Please remember this: someone put you down in that alley, but I picked you up. And perhaps what matters when all is said and done is not who puts us down but who picks us up" (page 123). What does Granny mean by that? Do you agree with her?
17. Granny's letter is blown away and lost to Louisiana. Does that affect the power that Granny's words have over her? If there's power in writing things down, what happens if the writing is gone?
18. Reverend Obertask tells Louisiana that "it is a good and healing thing to tell your story" (page 164). How does sharing your story help to heal you? How does Louisiana feel once she finally does tell her story to Reverend Obertask?
19. Despite her situation, Louisiana thinks, "The world was beautiful. It surprised me, how beautiful it kept on insisting on being. In spite of all the lies, it was beautiful" (pages 169–170). What does it say about Louisiana that she is able to appreciate beauty even when she's in despair?
20. The first time Burke tries to get Louisiana to climb the motel sign, she says no, but at the end of the story they climb to the top of a tree together. How has Louisiana changed from one scene to the other?
21. Louisiana realizes that she took her fear of heights for granted — and when she puts it to the test, she discovers a bravery within herself. What other things do we take for granted about ourselves without always checking if they're still true? What else might Louisiana discover about herself now that she is questioning everything?
22. If you were to ask Louisiana the difference between being left behind and being the one doing the leaving, what would she say? Would she think one is better than the other?
23. Louisiana experiences a lot of kinds of loss over the course of the story: losing things, losing people, getting lost in the woods, and feeling lost in her own life. How does she react to them differently? How do different types of loss affect us in different ways?
24. Did you think Louisiana would decide to stay with the Allens? How did you feel about her decision?
25. Were you glad when you read that Louisiana had been telling her story for Granny the whole time? If telling your story is healing, what about hearing someone else's? How could that be its own kind of healing?
Coverage from NPR