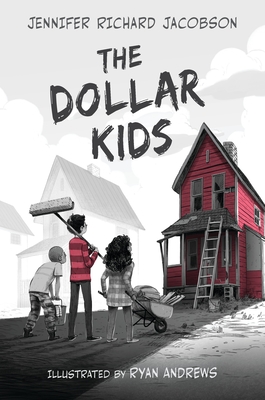 The Dollar Kids
Hardcover

* Individual store prices may vary.
Other Editions of This Title:
Digital Audiobook (8/6/2018)
Paperback (3/10/2020)
Compact Disc (8/7/2018)
MP3 CD (8/7/2018)
Compact Disc (8/7/2018)
Pre-Recorded Audio Player (8/7/2018)
Fall 2018 Kids Indie Next List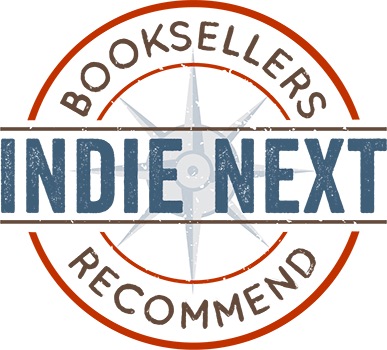 "I recognized myself in this book. Like Lowen, I've been an eleven-year-old grappling with guilt and grief. I've moved from a city to a small town and found a home. I know it's cheesy, but this book made me laugh, cry, and hug my child. I completely fell in love with Millville and The Dollar Kids, and I know everyone who reads this book will, too."
— Sarah Krammen, Dragonfly Books, Decorah, IA
View the List
Description
When a family buys a house in a struggling town for just one dollar, they're hoping to start over — but have they traded one set of problems for another?

Twelve-year-old Lowen Grover, a budding comic-book artist, is still reeling from the shooting death of his friend Abe when he stumbles across an article about a former mill town giving away homes for just one dollar. It not only seems like the perfect escape from Flintlock and all of the awful memories associated with the city, but an opportunity for his mum to run her very own business. Fortunately, his family is willing to give it a try. But is the Dollar Program too good to be true? The homes are in horrible shape, and the locals are less than welcoming. Will Millville and the dollar house be the answer to the Grovers' troubles? Or will they find they've traded one set of problems for another? From the author of Small as an Elephant and Paper Things comes a heart-tugging novel about guilt and grief, family and friendship, and, above all, community.
Praise For The Dollar Kids…
Without resorting to stereotypes, Jacobson creates a rich cast of characters who are realistic and complex. The prose flows naturally and the pacing is swift...A skillfully written and heartfelt novel about a family making a new home, recovering from grief, and the town full of people who join them on their journey.
—School Library Journal (starred review)

Jacobson memorably sketches Lowen's family dynamics, particularly his complicated relationship with his older brother, and his journey offers a compelling portrait of community and rebirth. Andrews's comics panels, which appear at several key intervals in the text, offer further insight into Lowen's struggles, particularly his grief over Abe's death.
—Publishers Weekly

Jacobson insightfully examines the dynamics of small-town life and strategies for revitalization as well as the landscape of Lowen's complex grief and survivor's guilt...A rich, thoughtful exploration of individual and community resilience.
—Kirkus Reviews
Candlewick, 9780763694746, 416pp.
Publication Date: August 7, 2018
About the Author
Jennifer Richard Jacobson is the author of several books for children and young adults, including the middle-grade novels Small as an Elephant and Paper Things, and the Andy Shane early chapter books, illustrated by Abby Carter. She lives in Maine.

Ryan Andrews is a comics artist and illustrator living in Fukuoka, Japan. Two of his web comics have been nominated for Will Eisner Comic Industry Awards.
1. Why do you think the first scene of the book is depicted in comic panels rather than in prose? How does the way a story is told — in words, in pictures, or both — affect how you read it?
2. Abe's death has a profound effect on Lowen's ability to draw. What does that show you about how mental health and emotion can impact other areas of our lives? How is grief similar to a physical injury (like breaking a bone), and how is it different?
3. Think about the first morning the Grovers spend in Millville before the lottery. How do their first observations of the town and interactions with its residents compare to their experiences over the next few months?
4. If you lived in Millville, how do you think you would feel about the Dollar Program? What if it happened in the place where you live now? How do you think others in your community would react?
5. During the lottery, Lowen notices that there aren't any people of color in Millville. How does that make moving to a new town different for his family and Sami's family?
6. Whenever Lowen hears Luna playing her cello, the guilt he carries becomes easier to live with. Has a particular song or type of music ever made you feel a certain way? Why does some art affect our emotions?
7. Lowen thinks he deserves to live next to a funeral home, to "be reminded every day that dead is dead" (page 49). How do his feelings about the funeral home change over the course of the book?
8. Why do the residents of Millville seem to think they're doing the Dollar Families a favor, even though the program is an initiative to save their own town?
9. How does the move to Millville affect Lowen's relationships with everyone in his family, especially Clem and Anneth?
10. Making ends meet in Millville is always at the back of Lowen's mind, especially when the pastry shop struggles more than the Grovers expected. What other parts of Lowen's life does worrying about money affect?
11. The Grovers' fate is dependent on the success of the Cornish Eatery, which faces resistance from the Busy Bee at every turn. What does their rivalry teach you about how competitive it can be to run a business? How much of the competition seems reasonable, and how much was due to jealousy and unkindness on the part of Mrs. Corbeau?
12. Lowen doesn't want to befriend Sami or anyone else, believing he's a "dangerous friend" to have (page 125). What would Sami say if she knew that?
13. Suppose Lowen were to bury his regrets like he saw Ms. Duffey doing. How would the regrets he might bury in the middle of the book be different from the regrets he would bury at the end?
14. It seems to Lowen that Clem adjusts to life in Millville more easily than the rest of the Grovers. Why do the brothers have so much trouble connecting after their move?
15. How does Lowen's anxiety — about soccer, about school, about the shop — make his first year in Millville more difficult? Would the year have been different if he had been able to talk to someone about his worries?
16. As the year goes on, the Dollar Families get to know the citizens of Millville better. Did any of them surprise you?
17. On Thanksgiving, Sami talks about how strange it is that in a country of immigrants, everyone is expected to celebrate by eating the exact same thing. How does food represent a culture? How might it feel to be told that the type of food you eat is wrong or un-American?
18. What does their project on the mill's history help Sami and Lowen better understand about the people of Millville?
19. Lowen's not sure what happens when someone dies, and his comics show how his ideas about heaven change over the course of the book. Do you think Lowen was conscious of the way his perspective was changing?
20. At first, Lowen finds Dylan so similar to Abe that it's painful to consider befriending him. In what ways is Dylan actually a lot more like Lowen?
21. The Dollar Kids come up with the crowdfunding project to help Mr. Avery, even though he made life so difficult for them. Think about the difference between helping people you like and helping people you dislike: it's much easier to help out people you get along with. But does that mean that others — people who disagree with you, or come from somewhere else, or don't look like you — don't deserve your help?
22. Helping raise money for Mr. Avery is what finally makes the Dollar Families feel like they're part of the community in Millville. Have you ever done a service project in your community, or started one by yourself? How did it make you feel? If not, can you think of any way, big or small, that you could make a difference in your community?
23. Lowen doesn't send Mrs. Siskin a letter until more than a year after Abe's death, and even then he's still certain she won't forgive him for what happened. Did her response surprise you the way it surprised Lowen?
24. If you were to make a comic of an important moment in your life, what would you draw? Why?
25. If, at the end of the book, Lowen were to go back in time and give himself one piece of advice before his family moves, what do you think he would say?
or
Not Currently Available for Direct Purchase