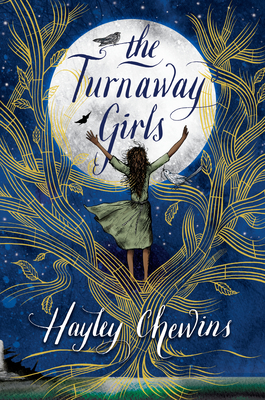 The Turnaway Girls (Hardcover)
Candlewick, 9780763697921, 272pp.
Publication Date: September 19, 2018
Other Editions of This Title:
Compact Disc (10/9/2018)
MP3 CD (10/9/2018)
Compact Disc (10/9/2018)
Pre-Recorded Audio Player (10/9/2018)
* Individual store prices may vary.
Description
Delphernia Undersea wants to sing. But everyone on Blightsend knows music belongs to the Masters — and girls with singing throats are swallowed by the sea.

On the strange, stormy island of Blightsend, twelve-year-old Delphernia Undersea has spent her whole life in the cloister of turnaway girls, hidden from sea and sky by a dome of stone and the laws of the island. Outside, the Masters play their music. Inside, the turnaway girls silently make that music into gold. Making shimmer, Mother Nine calls it. But Delphernia can't make shimmer. She would rather sing than stay silent. When a Master who doesn't act like a Master comes to the skydoor, it's a chance for Delphernia to leave the cloister. Outside the stone dome, the sea breathes like a wild beast, the sky watches with stars like eyes, and even the gardens have claws. Outside, secrets fall silent in halls without sound. And outside, Delphernia is caught — between the island's sinister Custodian and its mysterious Childer-Queen. Between a poem-speaking prince and a girl who feels like freedom. And in a debut that glimmers with hope and beauty, freedom — to sing, to change, to live — is precisely what's at stake.
About the Author
Hayley Chewins grew up in Cape Town, South Africa, in a house full of books. A published poet, she studied classical voice before switching to a degree in English literature. The Turnaway Girls is her first novel. Hayley Chewins lives in Johannesburg, South Africa.
Praise For The Turnaway Girls…
Chewins' unhurried, first-person narration by a brown-skinned, curly-haired protagonist deftly reveals a tapestry of magic, power, and rebellion thread by ethereal thread. Questions of stratified gender roles, corruption, and what happens when a society stops asking questions fit with (and even enhance) Chewins' tale of music, magic, and self-discovery...Hope is ever the thing with feathers, and feathers abound here.
—Kirkus Reviews (starred review)

Writing in Delphernia's wry voice, Chewin, a poet, weaves an unusual, beautiful debut that sings with all the grace of the cloisterwings that Delphernia brings to life with her soaring voice. Entwining themes of rebellion, freedom, identity, and finding one's destiny are at the center of this lovely tale.
—Publishers Weekly (starred review)

Chewins' creative and imaginative debut is set in a cloister on the fantastical island of Blightsend, where Delphernia works as a turnaway girl, trained to make gold out of music that the island's Masters play...readers who reach the story's end will be rewarded by unveiled secrets and unifying connections between the narrative's events and characters.
—Booklist Online

"Lyrical, inventive, and utterly captivating, The Turnaway Girls is fresh yet familiar, a classic-feeling fairy tale that thrums with magic, music, and heart. The indomitable Delphernia will inspire young readers to trust in the power of their own unique voices, and debut author Hayley Chewins is a talent to watch."
—Claire Legrand, author of Some Kind of Happiness

"This book was just what I needed to read right now. In a time when it feels nebulous and unwieldy to be yourself, especially when the world doesn't particularly understand or care about who that self is, this book was like a beacon in the darkness. And oh! The language! Hayley Chewins could teach a master class on how to use prose to world-build. The Turnaway Girls has the strangeness and prettiness of Laini Taylor's worlds and prose along with the unforgettable characters and sense of justice that you find in Kelly Barnhill's work."
—Lindsay Eagar, author of Hour of the Bees

"A startlingly ambitious and lyrical debut, set in a fantastical world where silence really is golden and speaking up can cost everything. Fiercely imaginative and beautifully wrought."
—Kiran Millwood-Hargrave, author of The Island at the End of Everything

"The Turnaway Girls is a gorgeous fable about the way societies cage girls' voices and the revolutionary things that happen when those voices break free. Stunning, timely, and necessary."
—Anne Ursu, author of The Real Boy

Chewins' poetic prose is the highlight of the novel.
—Bulletin of the Center for Children's Books