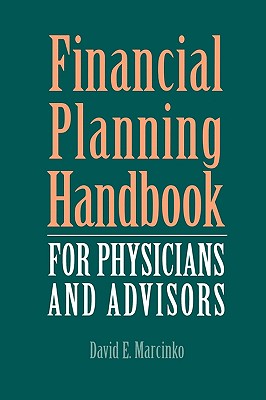 Financial Planning Handbook (Paperback)
Jones & Bartlett Publishers, 9780763745790, 312pp.
Publication Date: January 1, 2004
* Individual store prices may vary.
Description
Managed care and government-led initiatives to control health care costs have decreased physician compensation. Physicians must now carefully plan their practices and seek financial security in a manner that is markedly different from other professionals. To do so, physicians and their advisors must be well informed about the growing range of financial planning options to choose the course that balances risk, cost, time horizon, outcome and their own personal economic style. This innovative guide confronts the reality that personal financial planning for physicians is decidedly more complex than it is in other professions. Financial Planning for Physicians and Advisors describes a personal financial planning program to help doctors avoid the perils of harsh economic sacrifice. It outlines how to select a knowledgeable financial advisor and develop a comprehensive personal financial plan, and includes important sections on: insurance and risk management, asset diversification and modern portfolio construction, income tax and retirement planning, and succession and estate planning. When fully implemented with a professional's assistance, this book will help physicians and their financial advisors develop an effective long-term financial plan.