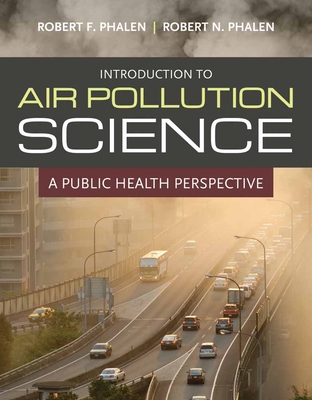 Introduction to Air Pollution Science
A Public Health Perspective
Paperback

* Individual store prices may vary.
Description
This unique textbook examines the basic health and environmental issues associated with air pollution including the relevant toxicology and epidemiology. It provides a foundation for the sampling and analysis of air pollutants as well as an understanding of international air quality regulations. Written for upper-level undergraduate and introductory graduate courses in air pollution, the book is also a valuable desk reference for practicing professionals who need to have a broad understanding of the topic. Key features: - Provides the most up-to-date coverage of the basic health and environmental issues associated with air pollution. - Offers a broader examination of air pollution topics, beyond just the meteorological and engineering aspects of air pollution. - Includes the following Instructor Resources: Instructor's Manual, PowerPoint Presentations, and a TestBank. The Phalens have put together a timely book on a critically important topic that affects all of us -- air pollution - and they do so in a new and highly relevant way: they consider the broad societal health impacts from a fundamental science viewpoint. The epidemiology, toxicology, and risks of air pollutants are included, and ethical issues of concern are highlighted. This book is a must-read for students who wish to become professionals in the air quality field and for students of environmental science whose work includes air pollution issues. The book is a significant contribution to the discipline. - Cliff I. Davidson, Director, Center for Sustainable Engineering; Thomas C. and Colleen L. Wilmot Professor of Engineering, Syracuse Center of Excellence in Environmental and Energy Systems and Department of Civil and Environmental Engineering, Syracuse University Truly, human well-being and public health in the 21st century may hinge on our ability to anticipate, recognize, evaluate, control, and confirm responsible management of air pollution. This timely, informative, and insightful text provides a solid introduction for students and a technically sound handbook for professionals seeking literacy and critical thinking, real-life examples, understanding (not just rote applications), opportunities for continuous improvement, and modern tools for assessing and managing current and evolving air pollution challenges. - Mark D. Hoover, PhD, CHP, CIH Aerosol and health science researcher, author, and editor.
Jones & Bartlett Publishers, 9780763780449, 333pp.
Publication Date: November 10, 2011
or
Not Currently Available for Direct Purchase