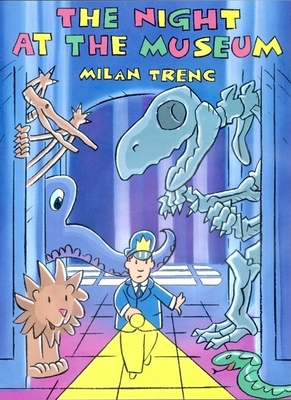 The Night at the Museum (Paperback)
B.E.S. Publishing, 9780764136313, 32pp.
Publication Date: November 1, 2006
* Individual store prices may vary.
Description
Here is the original inspiration for the blockbuster Night At The Museum movies--starring Ben Stiller--from 20th Century Fox. In this charming, funny picture book that started it all, Larry becomes a night guard at New York's Museum of Natural History. He thinks it's going to be an easy job, but is he in for a surprise. After dozing off, he wakes up to find the most amazing vanishing act in the museum's history. The museum's entire collection of dinosaur skeletons has disappeared In a panic, Larry rushes from one room to the next--then dashes outside into Central Park, and then next door into the planetarium. Where did the skeletons go? Who is the dinosaur thief? How in the world will Larry ever get those dinosaur bones back? Originally published by Barron's in 1993, this mystery-comedy picture book features the author's original captivating, hilarious, full-color illustrations on every page.