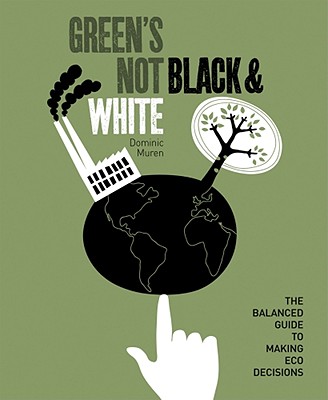 Green's Not Black & White: The Balanced Guide to Making Eco Decisions (Paperback)
The Balanced Guide to Making Eco Decisions
Barron's Educational Series, 9780764142482, 144pp.
Publication Date: May 1, 2009
* Individual store prices may vary.
or
Not Currently Available for Direct Purchase
Description
Is it good to be green? The answer, of course, is yes--but solving the world's ecological problems is more complicated than many people think. This thought-provoking book explodes some of the myths about easy planet-saving measures. It was written for worriers who want to save our planet but are confused by extremist propaganda from both sides.
Feel good about planting a tree? It's true, trees provide ecological benefits, but the Carnegie Institute's findings indicate that when planted in significant numbers above a certain latitude, trees contribute to warming the earth. Sell the car and take the train? It depends on available service. The British Transport Secretary has found that diesel trains make the pollution problem worse. Wash clothes at low temperatures to save energy? It depends on what you wash. Towels and underwear, for instance, should be washed at high temperatures to kill harmful bacteria.
"Green's Not Black & White" combines pithy text with amusing color graphics as it gives both sides of the ecology story. Topics covered include food, shopping, expanding energy resources, travel, and carbon footprinting, among others. Facts and advice are amusingly combined to help readers understand that ecological balance is a matter of constant shift and adjustment; not dogmatic certainty. Full-color throughout with 130 illustrations. " Note: Printed on recycled paper.
Advertisement