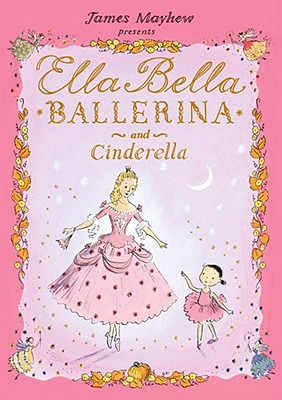 Ella Bella Ballerina and Cinderella (Hardcover)
B.E.S., 9780764162688, 32pp.
Publication Date: September 1, 2009
Other Editions of This Title:
Paperback (9/2/2010)
* Individual store prices may vary.
Description
Ella Bella loves her ballet class, which is conducted by the kindly Madame Rosa at an old theatre that seems touched by magic. One day, when Ella loses one of her slippers, Madame Rosa lends her another pair for dancing--and is then reminded of Cinderella and her story of the lost slipper. Madame Rosa recounts the tale to her students, and Ella Bella listens with heightened interest. When their day's lesson has ended Ella lingers at the theatre, then opens Madame Rosa's music box and listens as it plays melodies from the Cinderella ballet. Suddenly, Cinderella's fairy godmother magically appears, and Ella Bella is transported into the beloved story of Cinderella. This delightful book's final page describes the ballet Cinderella, with music by the great Russian composer, Sergei Prokofiev.