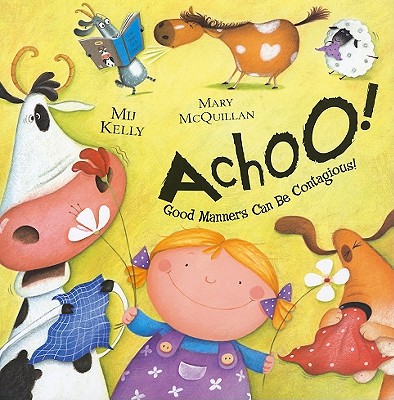 Achoo! (Hardcover)
Barron's Educational Series, 9780764169694, 32pp.
Publication Date: August 1, 2009
* Individual store prices may vary.
or
Not Currently Available for Direct Purchase
Description
Suzy Sue is a little girl who makes her friends unhappy because she doesn t cover her mouth when she sneezes. She soon explains, I m ever so sorry...I just didn t know that's what I should do."

With Swine Flu the #1 health issue in the news today, here is a critically important lesson about hygiene for young children to learn. One effective way to control this virus and slow down its spread involves teaching children to cover their mouths when they sneeze or cough. Children have been hit hard by the Swine Flu outbreak, and "Achoo " helps them understand how important it is to follow some simple rules of basic hygiene and good manners. They come to understand with Suzy Sue that they too can take practical steps to reduce their risk of getting sick or passing the flu virus on to their friends.
"Achoo " is a delightfully funny combination of verse and color pictures that will keep kids laughing, even as they learn that good manners and good health practices are closely interrelated. Along with covering one's mouth, children learn the importance of washing their hands, wiping their nose with a tissue instead of their hands, brushing their teeth, and many more basic rules of hygiene and good manners.
And author Mij Kelly and illustrator Mary McQuillan take a light approach when teaching these lessons. Mij Kelly's funny story never becomes preachy, and Mary McQuillan's whimsical illustrations are sure to induce giggles among young readers. Meanwhile, they're passing a very important message on to children about the importance of self-protection and consideration for others during a very real health crisis.
Advertisement