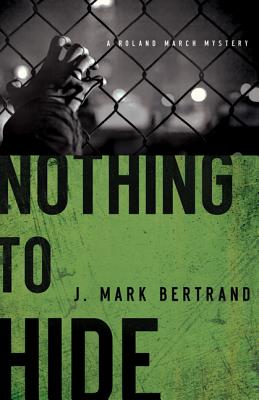 Nothing to Hide (Paperback)
Bethany House Publishers, 9780764206399, 330pp.
Publication Date: July 1, 2012
Description
The Stakes Have Never Been Higher for this Homicide Cop Publishers Weekly calls J. Mark Bertrand's writing "gritty and chilling." He returns once more to the streets of Houston for another twisting mystery featuring Detective Roland March. This time, a new case is launched by the discovery of a headless corpse...only the investigation quickly becomes complicated when a blood sample analysis brings a phone call from the FBI. The body was an undercover agent working to bring down Mexican cartels. The feds want the case closed rather than risk exposing other agents in the field, but March can't abide letting a murder go unsolved. And he doesn't have to dig long to figure out something isn't right. Someone is covering something up, and it seems that everyone has something to hide. Maybe even March, as the case soon intersects, unexpectedly, with the murder that led him to become a homicide cop, all those years ago.
About the Author
J. Mark Bertrand is the author of the crime novels Back on Murder and Pattern of Wounds, the first two novels in a series featuring Houston homicide detective Roland March. He earned his MFA in Creative Writing from the University of Houston and now lives in Sioux Falls, South Dakota, with his wife. Visit his website at www.jmarkbertrand.com.
Advertisement