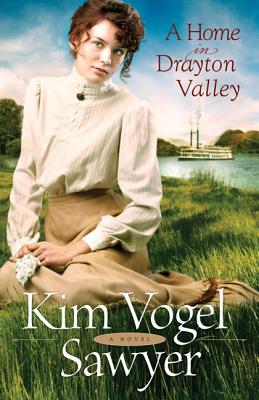 A Home in Drayton Valley (Paperback)
Bethany House Publishers, 9780764207884, 352pp.
Publication Date: October 1, 2012
Description
A Compelling Pioneer Story From Bestselling Author Kim Vogel Sawyer Fed up with the poor quality of life in 1880 New York, Tarsie Raines encourages her friends Joss and Mary Brubacher to move with their two children to Drayton Valley, Kansas, a booming town hailed in the guidebook as the land of opportunity. She offers to help with expenses and to care for Mary and the children as they travel west by wagon train. But when tragedy strikes on the trip across the prairie, Tarsie is thrown into an arrangement with Joss that leaves both of them questioning God and their dreams for the future. As their funds dwindle and nothing goes as planned, will Tarsie and Joss give up and go their separate ways, or will God use their time in Drayton Valley to turn their hearts toward him?
About the Author
Kim Vogel Sawyer is the bestselling author of more than twenty novels. Her books have won the Carol Award, the Gayle Wilson Award of Excellence, and the Inspirational Reader's Choice Award. She and her husband, Don, live in central Kansas and have three daughters and nine grandchildren. Learn more at www.kimvogelsawyer.com.
Advertisement