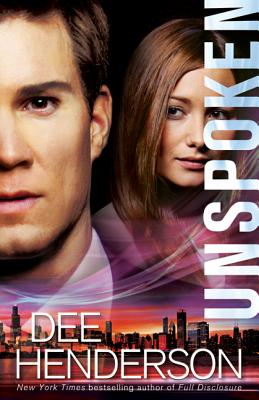 Unspoken (Paperback)
Bethany House Publishers, 9780764211713, 441pp.
Publication Date: October 1, 2013
Other Editions of This Title:
Compact Disc (2/3/2015)
Paperback, Large Print (12/4/2013)
MP3 CD (2/4/2014)
Hardcover (10/1/2013)
Compact Disc (2/4/2014)
Hardcover, Large Print (10/9/2013)
MP3 CD (11/1/2014)
MP3 CD (2/4/2014)
Compact Disc (2/4/2014)
* Individual store prices may vary.
Description
Charlotte Graham is at the center of the most famous kidnapping in Chicago history. The task force of FBI and local cops found her two abductors, killed them, rescued her, but it took four very long years. The fact she was found less than three miles from her home, had been there the entire time, haunts them. She's changed her identity, found a profession she loves, and rebuilt her life. She's never said a word--to the cops, to her doctors, to family--about those four years.

A family legacy has brought her back to Chicago where a reporter is writing a book about the kidnapping. The cops who worked the case are cooperating with him. Her options are limited: Hope the reporter doesn't find the full truth, or break her silence about what happened. And her silence is what has protected her family for years. Bryce Bishop doesn't know her past, he only knows she has coins to sell from her grandfather's estate--and that the FBI director for the Chicago office made the introduction. The more he gets to know Charlotte, the more interested he becomes, an interest encouraged by those closest to her. But nothing else is working in his favor--she's decided she is single for life, she struggles with her faith, and she's willing to forego a huge inheritance to keep her privacy. She's not giving him much of an opening to work with. Charlotte wants to trust him. She needs to tell him what happened. Because a crime cops thought was solved, has only opened another chapter...