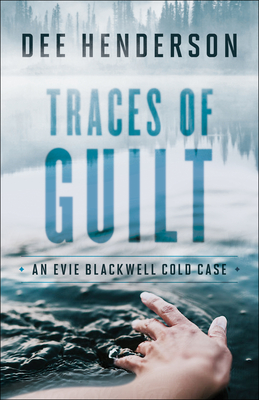 Traces of Guilt (Evie Blackwell Cold Case) (Paperback)
Bethany House Publishers, 9780764218866, 400pp.
Publication Date: May 3, 2016
Other Editions of This Title:
Hardcover, Large Print (6/8/2016)
Hardcover (5/3/2016)
* Individual store prices may vary.
Description
A Riveting Cold-Case Mystery from Dee Henderson

Evie Blackwell loves her life as an Illinois State Police detective . . . mostly. She's very skilled at investigations and has steadily moved up through the ranks. She would like to find Mr. Right, but she has a hard time imagining how marriage could work, considering the demands of her job.

Gabriel Thane is a lifetime resident of Carin County and now its sheriff, a job he loves. Gabe is committed to upholding the law and cares deeply for the residents he's sworn to protect. He too would like to find a lifetime companion, a marriage like his parents have.

When Evie arrives in Carin, Illinois, it's to help launch a new task force dedicated to reexamining unsolved crimes across the state. Spearheading this trial run, Evie will work with the sheriff's department on a couple of its most troubling missing-persons cases. As she reexamines old evidence to pull out a few tenuous new leads, she unearths a surprising connection . . . possibly to a third cold case. Evie's determined to solve the cases before she leaves Carin County, and Sheriff Thane, along with his family, will be key to those answers.
About the Author
Dee Henderson is the author of numerous novels, including Taken, Undetected, Unspoken, Full Disclosure, and the acclaimed O'Malley series. Her books have won or been nominated for several prestigious industry awards, such as the RITA Award, the Christy Award, and the ECPA Gold Medallion. Dee is a lifelong resident of Illinois. Learn more at www.deehenderson.com.