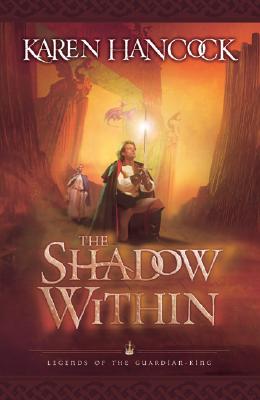 The Shadow Within (Paperback)
Bethany House Publishers, 9780764227950, 445pp.
Publication Date: August 1, 2004
Description
Legends of the Guardian King, book 2, from the award-winning author of Arena. Karen Hancock brings to imaginative life the supernatural battle between good and evil, the preconceptions that keep us from embracing truth, and the distortions that trick and trap us. Four years have passed since the conclusion of The Light of Eidon. Abramm has been living peacefully abroad, but when he hears of trouble in his homeland, he returns to claim the crown he thought he'd never wear. But he has many enemies, including his murderous brother. The only thing that will save him is the Light that lives within him, but to appease his critics, he hides this. Before he can fulll his kingship, he must reveal the truth and be reminded, painfully and powerfully, that his destiny can only be realized through humbly acknowledging his own weakness and the utter sufciency of the One who created his destiny in the rst place.
About the Author
Karen Hancock is a graduate of the University of Arizona with bachelor's degrees in Biology and Wildlife Biology. Her first novel, Arena, won the Christy Award for Excellence in Christian Fiction. Along with writing, she is a watercolorist. She resides with her husband and son in Arizona.
Advertisement