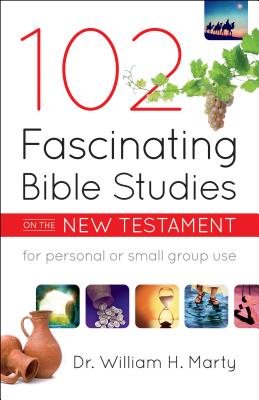 102 Fascinating Bible Studies on the New Testament (Paperback)
Bethany House Publishers, 9780764232435, 304pp.
Publication Date: April 16, 2019
* Individual store prices may vary.
Description
Offering quick, high-quality food for the soul, 102 Fascinating Bible Studies on the New Testament provides breadth and depth in short but satisfying servings for:
the busy Christian who wants to delve deep into God's Word but is short on time those who don't want to commit to weeks of study on a single topic the small group searching out subjects for their next study. Organized by category, these accessible and intriguing offerings span the entire New Testament. Topics include the temptations of Jesus, miracles, the words of Christ on the cross, and the Antichrist. Each study includes an introduction and Scripture references accompanied by questions that open the door to lively discussion, reflection, or further investigation. The practicality of the fast-paced format, the scope of the content, and the possibilities for ongoing study make these studies truly fascinating.
About the Author
Dr. William H. Marty taught at Moody Bible Institute for thirty-seven years. His main emphasis was teaching an Old and New Testament survey to freshman, and the fruit of his focus on teaching the story line of the Bible was published in The Whole Bible Story. He lives in Colorado with his wife, Linda, and is an active triathlete.