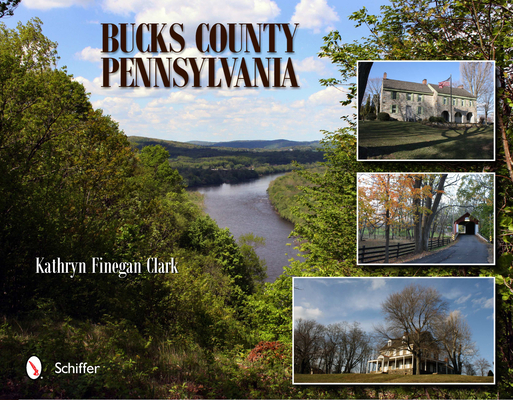 Bucks County, Pennsylvania (Hardcover)
Schiffer Publishing, 9780764340253, 128pp.
Publication Date: July 30, 2012
Description
Journey to Bucks County, Pennsylvania, for an intimate depiction of a community that's known throughout the world for its natural beauty and nurturing of the arts. Explore remnants of the county's 330-year history through 191 images and story-essays, showing how the present has roots in the past - how the old becomes new. This collection goes beyond the iconic fieldstone farmhouse and covered bridge to capture the magic flavor of the region. Visit spots most tourists never see and discover some surprising secrets, such as the oldest "old boy's club" in the world, pyramids, Ivy League Indians, and more. From estate to public park, old towns to villages, relive the history of Bucks County as it enters a prosperous now.
About the Author
Kathryn Finegan Clark has lived in Bucks County nearly all her life and loves it. A prize-winning journalist, she has worked for newspapers in Bucks County. With history often creeping into the stories she wrote, Kathryn discovered amazing links between past and present.
Advertisement