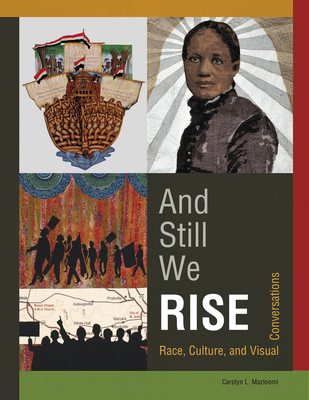 And Still We Rise (Hardcover)
Race, Culture, and Visual Conversations
Schiffer Publishing, 9780764349287, 208pp.
Publication Date: April 28, 2015
* Individual store prices may vary.
Description
Contemporary quilt artists trace the path of black history in the United States with 97 original works exploring important events, places, people, and ideas over 400 years. Arranged in chronological order, quilt themes include the first enslaved people brought over by Dutch traders in 1619, the brave souls marching for civil rights, the ascendant influence of African American culture on the American cultural landscape, and the election of the first African American president. Other quilts commemorate and celebrate cultural milestones and memories, such as the first African American teacher, the Buffalo Soldier, the first black man to play Othello on Broadway, Muhammed Ali, and Maya Angelou's I Know Why the Caged Bird Sings. The 69 artists who contributed works for this curated collection provide narrative explaining the important stories and histories behind the quilts.
About the Author
Carolyn L. Mazloomi is among the most influential historians of African American quilts in the United States. Mazloomi is the recipient of the 2014 Bess Lomax Hawes NEA National Heritage Fellowship Award, the highest honor our nation bestows upon its folk and traditional artists. She has written seven books on African American quilts.