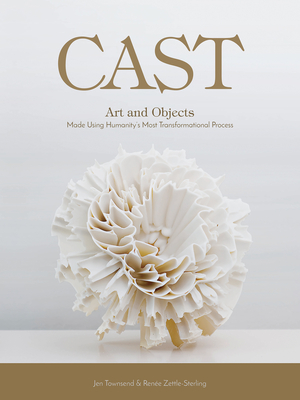 Cast (Hardcover)
Art and Objects Made Using Humanity's Most Transformational Process
Schiffer Publishing, 9780764353383, 456pp.
Publication Date: June 28, 2017
* Individual store prices may vary.
Description
Featuring exquisite photos of 800 contemporary and historic works, this first-of-its-kind book reveals how the process of casting--pouring material into a mold--has transformed our world through its history and omnipresence. In these image-rich pages, craft, fine art, design, and everyday objects offer us perspectives on casting's unique possibilities, its place in history, and its role in contemporary object creation. Comprehensive and insightful, the book includes writings on casting as it relates to Art History (by Suzanne Ramljak), Ceramics (by Ezra Shales), Glass (by Susie Silbert), Large Metal (by Joe Becherer), Jewelry (by Jen Townsend), and Alternative Materials (by Elaine King). A multi-disciplinary approach--including everything from traditional lost wax casting in non-ferrous metals to casting rubber, glass, porcelain, plaster, and some very unexpected materials--makes this an essential resource for artists, craftspeople, historians, designers, and everyone interested in the objects that populate our world.
About the Author
Jen Townsend and Renee Zettle-Sterling are metalsmiths, authors, and teachers with an insatiable passion for casting of all varieties.