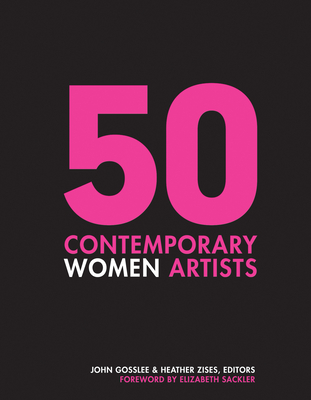 50 Contemporary Women Artists (Hardcover)
Groundbreaking Contemporary Art from 1960 to Now
Schiffer Publishing, 9780764356537, 224pp.
Publication Date: October 28, 2018
* Individual store prices may vary.
Description
This one-of-a-kind compendium serves as a reminder of women's strength in the contemporary art market place, and acts as testament to the innovation, power, and necessity of women's art and its influence. Featuring a select group of living women artists and architects who have made significant and groundbreaking contributions to contemporary art, the volume profiles an international cross-section of women artists--from emerging to established--who address critical, social, environmental, psychological, historical, and social issues through their art. Included are works by five MacArthur Foundation Fellows. Ultimately, this book promotes women artists in an ongoing dialogue through the exploration of their work and process, while offering fresh perspectives on feminism and notions of cultural power. Readers receive a unique glimpse of seminal works such as Judy Chicago's The Dinner Party, as well as brand new pieces inspired by The Women's March on Washington in 2017. Complete with a foreword by Elizabeth Sackler, PhD, this compilation is ideal for educators, students, curators, collectors, and all those who support the arts.
About the Author
John Gosslee is the editor-in-chief of New York City based art magazine Quiet Lunch. He also runs PANK and Fjords Review. His poetry is widely published. Heather Zises is an independent curator and Founder of (READ)art, a curatorial platform for contemporary art and culture. Having launched her career at Pace Gallery and Phillips, her research interests embrace feminist and identity-based practices.