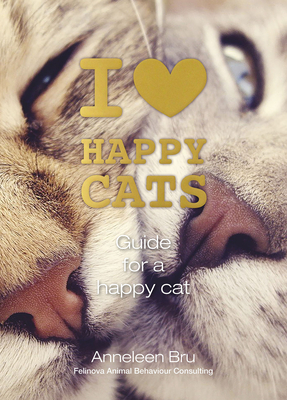 I Love Happy Cats (Hardcover)
Guide for a Happy Cat
Schiffer Publishing, 9780764357879, 224pp.
Publication Date: September 28, 2019
* Individual store prices may vary.
Description
People have been under the spell of the mysterious and elegant nature of the cat for thousands of years. They are one of our oldest animal companions and have been much-loved family members in households around the globe for generations. But have you ever felt that despite your good intentions and love, there are some things about your cat you don't quite understand? Do you sometimes feel like it might be trying to tell you something? That you could make them even happier than they already are? This book will change everything you once thought you knew about cats. You can use its many tips and insights to optimize your relationship with your cat. In this book, you will be taken on an intimate journey through the world of the domestic cat, covering all their natural instincts and mysterious behaviors. The tips and tricks are the outcome of hundreds of behavioral consultations. Your relationship with your cat will never be the same.
About the Author
Anneleen Bru is a behavioral therapist with a specialty in domestic cats and zoos. She offers consultations, lectures, and training courses about cat behavior around the world and has a master's degree in companion animal behavior counseling. She is passionately committed to increasing the harmony between animals and their owners.