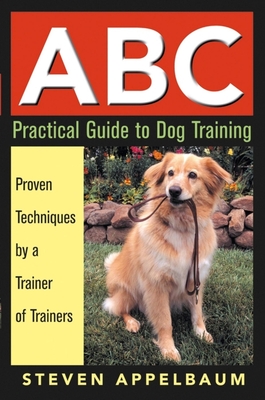 ABC Practical Guide to Dog Training (Paperback)
Proven Techniques by a Trainer of Trainers
Howell (TP), 9780764567223, 200pp.
Publication Date: December 1, 2003
* Individual store prices may vary.
Description
With the proliferation of titles in the market today, why another book on pet dog training?
Because most of them sound wonderful, but don't work And the dogs being trained often develop problems as a result. Frustrated pet owners are looking for practical, humane answers -- that provide results.
The experienced approach contained in The ABC Practical Training Guide has proven itself with over 40,000 dog owners across the United States and Canada who have found their answers ""as simple as ABC.
About the Author
STEVEN APPELBAUM is President and CEO of Animal Behavior and Training Associates, Inc., the largest independent dog training company in North America, which over the last five years has trained over 100,000 dogs and owners! He is also President of Animal Behavior College, Inc., (ABC), a highly innovative school that is helping to train and ABC-certify the next generation of professional dog trainers.