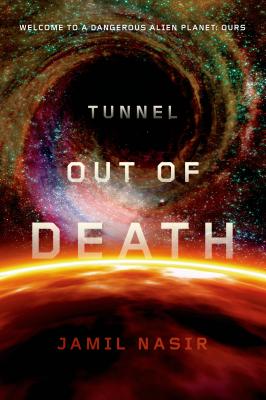 Tunnel Out of Death (Hardcover)
Tor Books, 9780765306111, 304pp.
Publication Date: May 7, 2013
* Individual store prices may vary.
Description
In Jamil Nasir's "Tunnel Out of Death," Heath Ransom, former police psychic turned machine-enhanced "endovoyant" private investigator, is hired to find the consciousness of the rich and comatose Margaret Biel and return it to her body. Tracking her through the etheric world, he comes upon a strange and terrifying object that appears to be a tear in the very fabric of reality. He falls into it and into an astonishing metaphysical shadow-play.
For Margaret is a pawn in a war between secret, ruthless government agencies and a nonhuman entity known only as "Amphibian." Their battlefield is a multi-level reality unlike anything humankind has ever imagined. When Heath learns to move back and forth between two different versions of his life, and begins to realize that everyone around him may be a super-realistic android, that is only the beginning of a wholesale deconstruction of reality that threatens more than his sanity....
About the Author
Jamil Nasir's third novel, Tower of Dreams, won France's top science fiction award, the Grand Prix de l'Imaginaire, and was runner up for the Philip K. Dick Award for best science fiction paperback published in the United States. His short story "The Nomalers" won a first prize in the Writers of the Future Award. Tunnel Out of Death is his sixth novel.
Praise For Tunnel Out of Death…
For The Houses of Time

"An intelligent novel about faith and human consciousness."
—J. M. McDermott

"Well worked-out and agreeably challenging."
—Kirkus Reviews

"This is an unusual and thought-provoking book about dreams, reality and the mind's power to change both…it's fascinating to fall into Grant's mind and watch what happens as he moves through alternate realities."
—RT Book Reviews

For Jamil Nasir

"Worlds break and buckle under the weight of man's imagination, doors to new universes yawn open in suburban subdivisions, and dreams become deliriously—sometimes frighteningly—real."
—Strange Horizons

or
Not Currently Available for Direct Purchase