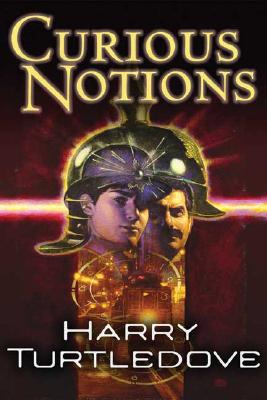 Curious Notions (Hardcover)
Tor Books, 9780765306944, 272pp.
Publication Date: October 7, 2004
Other Editions of This Title:
Paperback (10/1/2004)
Mass Market Paperback (11/29/2005)
* Individual store prices may vary.
Description
In a parallel-world 21st-century San Francisco where the Kaiser's Germany won World War One and went on to dominate the world, Paul Gomes and his father Lawrence are secret agents for our timeline, posing as traders from a foreign land. They run a storefront shop called Curious Notions, selling what is in our world routine consumer technology-record players, radios, cassette decks--all of which is better than anything in this world, but only by a bit. Their real job is to obtain raw materials for our timeline. Just as importantly, they must guard the secret of Crosstime Traffic--for of the millions of parallel timelines, this is one of the few advanced enough to use that secret against us.
Now, however, the German occupation police are harrassing them. They want to know where they're getting their mysterious goods. Under pressure, Paul and Lawrence hint that their supplies comes from San Francisco's Chinese...setting in motion a chain of intrigues that will put the entire enterprise of Crosstime Traffic at deadly risk.

About the Author
Harry Turtledove, "the modern master of alternate history," lives in Los Angeles.
Praise For Curious Notions…
"Readers nostalgic for the juvenile SF novels of Robert A. Heinlein and Andre Norton will find much to enjoy...Turtledove presents his teenaged heroes with a series of moral choices and dilemmas that will particularly resonate with younger fans. This is a rousing story that reminds us that 'adventure' is really someone else in deep trouble a long way off."
--Publishers Weekly on Gunpowder Empire

"Turtledove has proved he can divert his readers to astonishing places...I know I'd follow his imagination almost anywhere." --San Jose Mercury News

"One of alternate history's authentic modern masters." --Booklist

"Harry Turtledove is probably the best practitioner of the classic alternate-history story since L. Sprague de Camp." --Locus
or
Not Currently Available for Direct Purchase