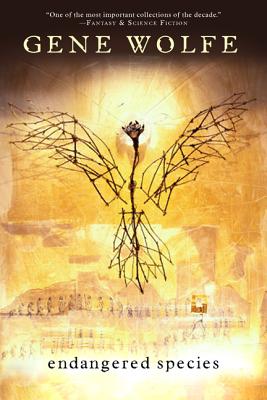 Endangered Species (Paperback)
Short Stories
Orb Books, 9780765310330, 512pp.
Publication Date: September 1, 2004
* Individual store prices may vary.
Description
Wolfe, whose tetralogy The Book of the New Sun was the most acclaimed science fiction work of the 1980s, offered his second collection of short fiction in 1990 to universal acclaim. This is a hefty volume of over 30 unforgettable stories in a variety of genres-- SF, fantasy, horror, mainstream-many of them offering variations on themes and situations found in folklore and fairy tales, and including two stories, "The Cat" and "The Map," which are set in the universe of his New Sun novels. Wolfe's deconstructions/reconstructions are provocative, multilayered, and resonant. This embarrassment of literary riches is a must for all Gene Wolfe fans, and anyone who loves a good tale beautifully told.
About the Author
Gene Wolfe (1931-2019) was the Nebula Award-winning author of The Book of the New Sun tetralogy in the Solar Cycle, as well as the World Fantasy Award winners The Shadow of the Torturer and Soldier of Sidon. He was also a prolific writer of distinguished short fiction, which has been collected in such award-winning volumes as Storeys from the Old Hotel and The Best of Gene Wolfe.
A recipient of the World Fantasy Award for Life Achievement, the Edward E. Smith Memorial Award, and six Locus Awards, among many other honors, Wolfe was inducted into the Science Fiction Hall of Fame in 2007, and named Grand Master by the Science Fiction and Fantasy Writers of America in 2012.