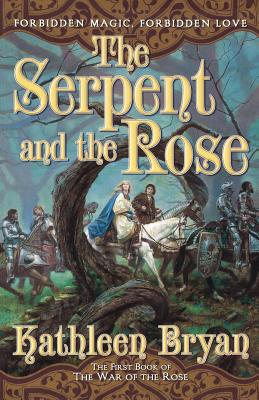 The Serpent and the Rose
The First Book in the War of the Rose
Paperback

* Individual store prices may vary.
Description
The beautiful Averil is heir to the Duchy of Quitaine, in the Kingdom of Lys. She is a powerful mage, trained by the Ladies of the Isle, but when her father calls her home to take up her duties, she must leave that life behind. In her city of Fontevrai, she meets Gereint, raised as a common villager but greatly gifted in magic, a novice of the magical order of the Knights of the Rose.
The Knights and their sister order, the Ladies of the Isle, defend a great secret: the means and location of the Serpent's imprisonment a thousand years ago by the Young God in whose name their order was founded.
Quitaine is under subtle attack by the King of Lys, who has secretly become an adept of the hidden order of the Serpent, and he will let nothing and no one stand in the way of his quest to discover how to free his God. But the Knights of the Rose, and the Ladies of the Isle believe that if the Serpent is freed, the world will be enslaved to chaos: humanity will destroy itself, and all that man has made will be corrupted.
The War of the Rose and Serpent has begun again, after a thousand years.
Tor Books, 9780765313287, 320pp.
Publication Date: March 6, 2007
About the Author
Kathleen Bryan lives in Vail, Arizona. She is the author of The Serpent and the Rose.