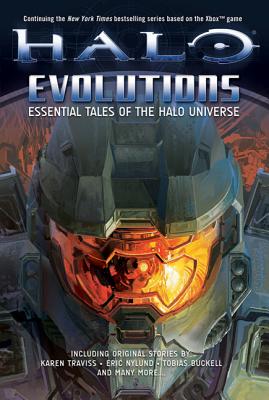 Evolutions: Essential Tales of the Halo Universe (Paperback)
Essential Tales of the Halo Universe
Tor Books, 9780765315731, 526pp.
Publication Date: November 24, 2009
Description
When humanity expanded beyond the safety of Earth to new stars and horizons, they never dreamed what dangers they would encounter there. When the alien juggernaut known as the Covenant declared holy war upon the fragile human empire, millions of lives were lost but, millions of heroes rose to the challenge. In such a far-reaching conflict, not many of the stories of these heroes, both human and alien, have a chance to become legend. This collection holds eleven stories that dive into the depths of the vast Halo universe, not only from the perspective of those who fought and died to save humanity, but also those who vowed to wipe humanity out of existence.
About the Author
Tobias S. Buckell is the author of Halo: The Cole Protocol, Sly Mongoose, Ragamuffin and Crystal Rain. His books have been finalists for the Nebula Award, the Prometheus Award, and the Romantic Times Award for Best Science Fiction Novel. He hails from the Caribbean, where as a child he lived on boats in Grenada and the British and U.S. Virgin Islands. When he was a teenager, his family moved to Ohio after a series of hurricanes destroyed the boat they were living on, and he attended Bluffton University in Bluffton, Ohio, where he still lives today. Buckell fell in love with science fiction at a young age, reading Arthur C. Clarke and Isaac Asimov novels when he was seven years old. He is now a full-time author and freelancer.
Advertisement