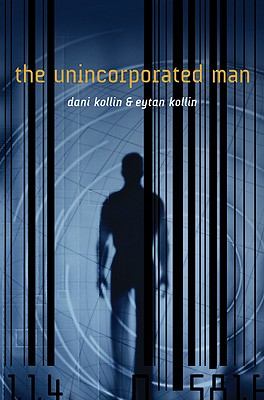 The Unincorporated Man (Hardcover)
Tor Books, 9780765318992, 496pp.
Publication Date: March 31, 2009
* Individual store prices may vary.
or
Not Currently Available for Direct Purchase
Description
The Unincorporated Man is a provocative social/political/economic novel that takes place in the future, after civilization has fallen into complete economic collapse. This reborn civilization is one in which every individual is incorporated at birth, and spends many years trying to attain control over his or her own life by getting a majority of his or her own shares. Life extension has made life very long indeed.

Now the incredible has happened: a billionaire businessman from our time, frozen in secret in the early twenty-first century, is discovered and resurrected, given health and a vigorous younger body. Justin Cord is the only unincorporated man in the world, a true stranger in this strange land. Justin survived because he is tough and smart. He cannot accept only part ownership of himself, even if that places him in conflict with a civilization that extends outside the solar system to the Oort Cloud. People will be arguing about this novel and this world for decades.
About the Author
Dani Kollin lives in Los Angeles, California. Eytan Kollin lives in Pasadena, California. They are brothers, and this is their first novel.
Praise For The Unincorporated Man…
"This is a bright, stimulating work that deserves a wide readership."
--Gregory Benford, author of Beyond Human: Living with Robots and Cyborgs

"Reminiscent of Heinlein—a good, old-fashioned, enormously appealing SF yarn. Bravo!"
--Robert J. Sawyer, award-winning author of Rollback

"Fans of SF as a vehicle for ideas will devour this intriguing debut. . . . The Kollin brothers keep the plot moving briskly despite the high proportion of talk to action. Their cerebral style will especially appeal to readers nostalgic for science fiction's early years."
--Publishers Weekly

"A narrative with a strong, fascinating voice--the Kollin Brothers write like a younger, more innocent Heinlein; there's the same rare sense of personal freedom inexorably combined with personal responsibility. The characters are clear and appealing, but the real fascination is the human condition explored in their post-corporate nation world. It cries out for a sequel, and I'll read it eagerly!"
--Kage Baker, author of The Sons of Heaven
Advertisement