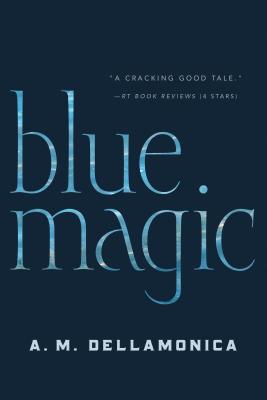 Blue Magic (Paperback)
Tor Books, 9780765319487, 384pp.
Publication Date: April 10, 2012
* Individual store prices may vary.
Description
The sequel to Indigo Springs, "A psychologically astute, highly original debut—complex, eerie, and utterly believable." —Kirkus Reviews, Starred Review
This powerful sequel to the A.M. Dellamonica's Sunburst Award–winning contemporary fantasy Indigo Springs starts in the small town in Oregon where Astrid Lethewood discovered an underground river of blue liquid—Vitagua—that is pure magic. Everything it touches is changed. The secret is out—and the world will never be the same. Astrid's best friend, Sahara, has been corrupted by the blue magic, and now leads a cult that seeks to rule the world. Astrid, on the other hand, tries to heal the world.
Conflicting ambitions, star-crossed lovers, and those who fear and hate magic combine in a terrible conflagration, pitting friend against friend, magic against magic, and the power of nations against a small band of zealots, with the fate of the world at stake.
Blue Magic is a powerful story of private lives changed by earthshaking events that will ensnare readers in its poignant tale of a world touched by magic and plagued by its consequences.
About the Author
A.M. DELLAMONICA is the author of Indigo Springs, which won the Sunburst Award for Canadian Literature of the Fantastic. Her short fiction has appeared in Asimov's, Realms of Fantasy, Sci-Fiction and Strange Horizons, and in numerous anthologies; her 2005 alternate-history Joan of Arc story, "A Key to the Illuminated Heretic," was shortlisted for the Sideways Award and the Nebula Award. Dellamonica lives in Toronto, Ontario.
Praise For Blue Magic…
"I loved this. An original and terrific apocalyptic fantasy set in the real world." —Patricia Briggs, #1 bestselling author on Indigo Springs
"An edge-of-the-seat thriller." —Booklist on Indigo Springs
"A fascinating, multilayered tale of people caught up with forces beyond their control. Not only is it a cracking good tale, it's an insightful look into the consequences of using great power selfishly." —RT Book Reviews, 4 Stars on Indigo Springs
"Indigo Springs is well worth a visit." —bookotron.com on Indigo Springs