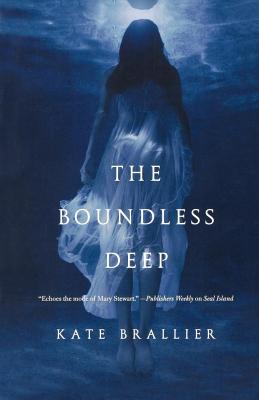 The Boundless Deep (Paperback)
Forge Books, 9780765319722, 432pp.
Publication Date: March 4, 2008
* Individual store prices may vary.
Description
Philosophers have said that we travel through our lives, past and present, surrounded by the same souls, that we spend each new life trying to mend the hurts we've done to one another in the past. In The Boundless Deep, Kate Brallier explores this idea in a combination of strong storytelling and gifted characterization.
Grad student Liza has long been plagued by vivid dreams of whaling. Offered the chance to trade her land-locked existence for a summer on Nantucket, the well-preserved heart of New England's whaling trade, Liza jumps at the chance, eager to see how well her dreams mesh with historical reality.
The answer is: all too well. Liza's dreams become highly sexual; her visions of ship's captain Obadiah Young grow increasingly intense. At times the past and present mix before her eyes, with automobiles replaced by horse-drawn carriages.
Though skeptical of Liza's claims of a past life, whaling museum curator Adam is drawn to Liza's intense desire to know the truth—about herself, and about Obadiah, accused of murdering his beautiful, young wife. But Adam isn't the only man with an interest in Liza—handsome Lucian, whose home Liza is sharing for the season, has designs on her as well.
In a single summer, Liza must answer the riddle of her dreams, reunite lovers separated by death, solve a hundred-year-old murder . . . and figure out her heart's desire.
About the Author
Kate Brallier is a fiction editor in New York City. She has spent most of her life summering on a Maine island which bears suspicious resemblance to her fictional creation in Seal Island, her first novel. She is also the author of The Boundless Deep.
Praise For The Boundless Deep…
"Exudes a leisurely and timeless charm." —Publishers Weekly on Seal Island
"Kate Brallier is a talent to watch." —Susan Wiggs
"Eerie and atmospheric . . . . Seal Island is a distinctive and inspired debut." —Romantic Times BOOKreviews