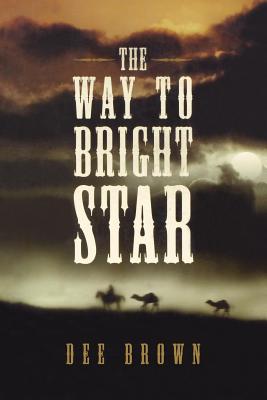 The Way To Bright Star (Paperback)
Forge Books, 9780765322555, 352pp.
Publication Date: September 30, 2008
* Individual store prices may vary.
Description
Ben Butterfield, ex-circus performer, is living out his days in a small backwater town. He spends much of his time dwelling on the past, pondering his glory days with the circus, and his first grand adventure—an odyssey across Missouri and Illinois to Bright Star, Indiana, during the Civil War. It was a journey that laid the groundwork for the man he would become, and on which he got to know the two people who meant the world to him, and still do.

In 1862, Ben sets out to help Johnny Hawkes, a resourceful Texican, drive two camels to the farm home of a Yankee officer who has taken possession of the desert beasts as contraband of war. But when Johnny is imprisoned by the Yankees and charged with horse theft, it is up to Ben to complete the task without his friend and mentor. On the threshold of manhood, he has only the help of a young girl, nicknamed Princess, who spends most of the time masquerading as a boy to avoid drawing unwanted attention. Johnny and Princess must stand together and persevere against the odds if they are to overcome every obstacle placed before them on the winding way to Bright Star.

A magnificent tour of 1860s heartland America, The Way to Bright Star is a grand coming-of-age novel, in the tradition of Huckleberry Finn, and destined to become an American classic.
About the Author
Dee Brown was the author of more than twenty-five books on the American West and the Civil War. A librarian for many years at the University of Illinois at Urbana-Champaign, Brown died in 2002.
Praise For The Way To Bright Star…
"This tale of America's Gilded Age is told with a vigor and irony that do full justice to its excesses, energies, venalities, and dreams." —Newsweek on Hear That Lonesome Whistle Blow

"It is obvious from the outset that Brown knows the Civil War period as well as he knows the Indian War and the taming of the West…A consummate storyteller. The rivers flow, the winds blow, the nights are full of secrets, and the days pulse with real life." —The Washington Post on Conspiracy of Knaves

"With unerring eye and unflinching irony, Mr. Brown shows how history, myth, and business work hand in hand…As loaded with nuggets as the streambed at Sutter's Mill." —The New York Times on The American West

"Brown is a master of the plain style, modulating it skillfully to fit whatever engages his sense of wonder." —The Orlando Sentinel

"There is serendipity involved in Dee Brown's story, all right, but it is ours, not his. A Boston banker reads Creek Mary's Blood and changes his mind about fiction. A bored young student picks up The Westerners because of the title and changes his mind about reading. An entire nation reads Bury My Heart at Wounded Knee and changes its mind about history." —Arkansas Democrat Gazette