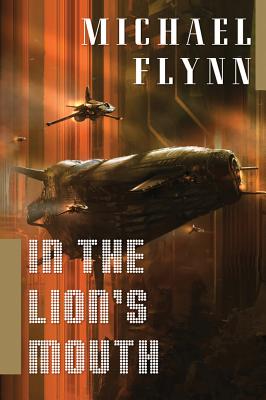 In the Lion's Mouth (Hardcover)
Tor Books, 9780765322852, 299pp.
Publication Date: January 17, 2012
* Individual store prices may vary.
or
Not Currently Available for Direct Purchase
Description
It's a big Spiral Arm, and the scarred man, Donavan buigh, has gone missing in it, upsetting the harper Mearana's plans for a reconciliation between her parents. Bridget ban, a Hound of the League, doubts that reconciliation is possible or desirable; but nonetheless has dispatched agents to investigate the disappearance.
The powerful Ravn Olafsdottr, a Shadow of the Names, slips into Clanthompson Hall to tell mother and daughter of the fate of Donovan buigh. In the Long Game between the Confederation of Central Worlds and the United League of the Periphery, Hound and Shadow are mortal enemies; yet a truce descends between them so that the Shadow may tell her tale. There is a struggle in the Lion's Mouth, the bureau that oversees the Shadows a clandestine civil war of sabotage and assassination between those who would overthrow Those of Name and the loyalists who support them. And Donovan, one-time Confederal agent, has been recalled to take a key part, willingly or no.
About the Author
Michael Flynn is the author of the Firestar series of novels, and is an "Analog" magazine alumnus whose fiction now appears regularly in all the major SF magazines. He lives in Easton, Pennsylvania.
Praise For In the Lion's Mouth…
"A marvelously heroic ancient legend reborn in humanity's future days. Space opera fans will be swept away by the poetic rhythm and subtle plot construction."--Publishers Weekly (Starred Review) "Fascinating and intelligent."--Kirkus Reviews Praise for Michael Flynn:

"This story weaves love, mystery, music, action, and a change to create a mammoth of a read that will leave readers enraptured in its pages for generations to come."
—Sacramento Book Review on The January Dancer

"Flavored like Celtic poetry, The January Dancer is the first effort in what promises to be a space opera of epic proportions…. Will leave readers both wide-eyed and breathless."
—Starlog
"The January Dancer is an innovative intellectual and stimulating take on the space opera in which, once again, Flynn demonstrates that he is a writer of the highest caliber.
—Interzone

"For fans of… Brainy first-contact tales (Carl Sagan meets Umberto Eco). Lowdown: bursting with pungent historical detail and Big Theme musings, this dense, provocative novel offers big rewards."
—Entertainment Weekly on Eifelheim

"A deeply researched and well-thought-out novel that moves us and makes us smarter just for having read it….  Excellent."
—Orson Scott Card on Eifelheim

"Firestar was a mighty hard act to follow, but Michael Flynn has done so, and brilliantly. Rogue Star continues the story, with the same imaginative realism, suspenseful narration, and vivid humanness, plus all sorts of new ideas and insights."
—Poul Anderson
"
Advertisement