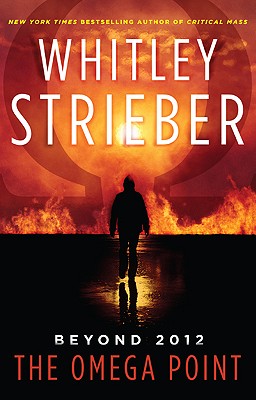 The Omega Point
Hardcover

* Individual store prices may vary.
Other Editions of This Title:
Mass Market Paperback (5/24/2011)
Description
2012 came and went.  The world prepared itself for impending disaster--and nothing happened.  Or so it seemed.  
But by 2020, energy from a supernova is disrupting the sun. Solar storms ravage the globe with unprecedented ferocity, and debris in the form of comets and asteroids threaten to end life on earth.  The wealthy of the world hide in vast underground bunkers, but even they know that they cannot survive without a miracle. 
It all comes down to one man—a young psychiatrist named David Ford—who may hold the power to save the world.  Newly employed at the extravagant Acton Clinic, Ford encounters people who seem to understand what's happening… some may even possess an extraordinary knowledge of what's to come.  One of them is the beautiful and enigmatic Caroline Light, who demands more from Ford than he could possibly give… another is cunning ex-CIA operative Mack Graham, a skilled killer with questionable loyalties…
December 21, 2012 was not the end.  
The end is The Omega Point: where time stops. 
Tor Books, 9780765323347, 320pp.
Publication Date: June 22, 2010
About the Author
WHITLEY STRIEBER is the bestselling author of more than 25 books, including the legendary "Warday, Nature's End, "and "Superstorm," the basis of the movie "The Day After Tomorrow." His most recent books, "The Grays" and "2012: the War for Souls, " are both being made into films. His website, "Unknowncountry.com," is the largest of its kind in the world, exploring the edge of science and reality.
or
Not Currently Available for Direct Purchase