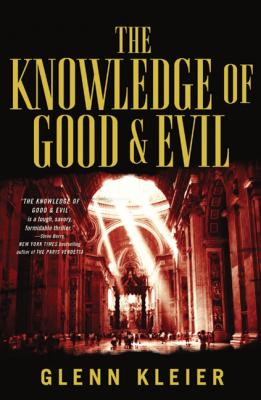 The Knowledge of Good & Evil (Hardcover)
Tor Books, 9780765323774, 416pp.
Publication Date: July 19, 2011
Other Editions of This Title:
Mass Market Paperback (4/24/2012)
* Individual store prices may vary.
Description
On December 4, 1968, world-famous theologian Father Louis Merton visited the ancient Dead City of Polonnaruwa, Ceylon, entered the Cave of the Spirits of Knowledge, and experienced a vision.  It's claimed he found a backdoor to the Afterlife, that he looked into the Mind of God and escaped with a secret so powerful it could change all humanity…bring wars to a standstill…end forever the age-old hatreds between races, creeds and cultures. 
Six days later as Merton prepared to announce his discovery at a religious conference, he suffered a horrific death under mysterious circumstances.  But the secret did not die with him.  Merton left behind a journal…                    
Years later, beautiful psychologist Angela Weber and her troubled fiancé, Ian Baringer, are on the hunt for Merton's long-lost journal and its door to the Afterlife.  Angela, an agnostic, wants to help Ian heal the wounds of a traumatic childhood plane crash that took the lives of his parents.  Ian, a defrocked priest, no longer trusts in religion's promise of eternal life.  He must know for certain if he will ever see his parents again, and is driven to find out firsthand what lies beyond, and what it holds for mankind.  
Together, Angela and Ian plunge headlong into a global chase, pursued by a shadowy cult, dead bodies and destruction in their wake.  If Ian and Angela succeed, they will defy the gates of heaven and hell to learn a secret hidden from the world since the dawn of time . . . 
The Knowledge of Good & Evil.
About the Author
Glenn Kleier is the former co-founder and president of a national marketing and communications firm who now pursues his passion for writing full-time. He is the author of the internationally acclaimed thriller, "The Last Day." He makes his home in Louisville, Kentucky.
Praise For The Knowledge of Good & Evil…
"The Knowledge of Good and Evil is a tough, savory, formidable thriller layered with plenty of angst and adventure.  Glenn Kleier is a pro who delivers his promising premise with a flawless execution."
--Steve Berry, New York Times bestselling author of The Paris Vendetta
"The Knowledge of Good and Evil is a fantastical puzzle of mystery upon mystery set against the broad tapestry of a fierce, diabolical running battle that actually culminates in heaven and hell.  I defy anybody to put this one down!"
--David Hagberg, New York Times bestselling author of The Expediter
"One of the most intriguing tales of the decade!"
--Clive Cussler on The Last Day
"Few millenial thrillers are likely to be as entertaining as this... the pace is furious and the plotting is handled with style and wit."
--Chicago Tribune on The Last Day
"An impressively imagined debut."
--Kirkus Reviews (starred review) on The Last Day
or
Not Currently Available for Direct Purchase