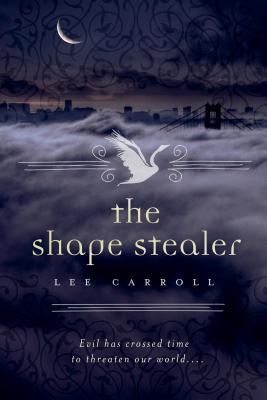 The Shape Stealer (Paperback)
Tor Books, 9780765325990, 352pp.
Publication Date: March 5, 2013
* Individual store prices may vary.
Description
Jewelry designer Garet James is the Watchtower—the last in a long line of powerful women sworn to protect the world from evil. Although she had once defeated evil in New York City, her pursuit of her true love, the 400-year-old vampire Will Hughes, has now unleashed an age-old evil onto the modern world, and the entire planet is at risk.
Marduk, the ageless descendant of a demonic Babylonian deity, is now loose in Paris. He has joined forces with the villainous John Dee in a plan to destroy the world's economy and plunge the entire world into chaos.
To fight this threat, Garet enlists the help of a modern-day band of knights who are dedicated to preserving the sanctity of the timeline. As she and her allies face this threat, new challenges arise in the form of a rival faction of knights who will stop at nothing to bring about the destruction of everything Garet holds dear.
About the Author
LEE CARROLL is a collaboration between Hammett Award winning mystery novelist Carol Goodman and her poet and hedge fund manager husband, Lee Slonimsky. Their books include The Watchtower, Black Swan Rising, and The Shape Stealer. Carol and Lee live in Great Neck, New York.
Praise For The Shape Stealer…
"Clever and assured, with an authentic NYC setting." —Kirkus Reviews on Black Swan Rising
"Fans of Charles de Lint and Mercedes Lackey should enjoy this vibrant addition to the urban fantasy genre." —Library Journal on Black Swan Rising