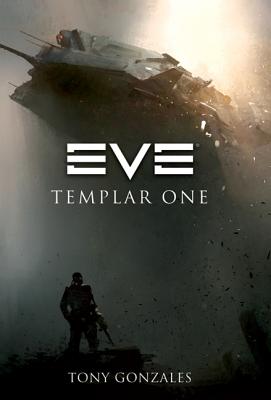 EVE (Paperback)
Templar One (EVE Series)
Tor Books, 9780765326195, 464pp.
Publication Date: January 3, 2012
Other Editions of This Title:
Digital Audiobook (1/2/2012)
Paperback (8/13/2009)
Paperback (8/4/2009)
* Individual store prices may vary.
Description
Following some of the key characters from his first novel, EVE: The Empyrean Age, Tony Gonzales once again embarks on an epic journey expanding the EVE universe, the largest science fiction massive multiplayer online game. This publication will tie into EVE's first expansion into console gaming.

"There will be neither compassion nor mercy;
Nor peace, nor solace
For those who bear witness to these Signs
And still do not believe."

Book of Reclaiming 25:10
New Eden: the celestial battleground of a catastrophic war that has claimed countless lives.
The immortal starship captains spearheading this epic conflict continue their unstoppable dominance, shaping the universe to their will and ensuring a bloody, everlasting stalemate.
But a powerful empire is on the verge of a breakthrough that could end the war and secure their rule over mankind forever. For deep in a prison reclamation camp, a secret program is underway...one that will unlock dangerous secrets of New Eden's past.
It all begins with inmate 487980-A . . . Templar One.
Prepare for DUST 514.
About the Author
Tony Gonzales is the IP Development Manager for CCP Games in Reykjavik, Iceland, and is the author of two EVE Online novellas, Ruthless and Theodicy, as well as EVE: The Empyrean Age. He lives in New Jersey.
Praise For EVE: Templar One (EVE Series)…
"Strong storytelling makes this an informative and entertaining choice for fans of the game and for military sf readers in general." —Library Journal
"EVE Online fanatics will want to have it—scratch that, need to have it." —Kirkus Reviews