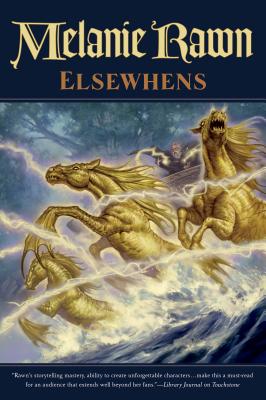 Elsewhens (Hardcover)
Tor Books, 9780765328779, 384pp.
Publication Date: February 19, 2013
* Individual store prices may vary.
Description
Theater, magic, art, and politics all blend in "Elsewhens," the second installment of the amazing high-fantasy series from the imagination of Melanie Rawn.
Touchstone, the magical theater troupe, continues to build audiences. But Cayden is increasingly troubled by his "elsewhens," the uncontrolled moments when he is plunged into visions of the possible futures. He fears that his Fae gift will forever taint his friendships; his friends fear that his increasing distance will destroy him.
But worldly success follows them-an apparent loss in the Trials leads to Touchstone being selected to travel to the Continent with a Royal Embassy to collect Prince Ashgar's new bride. They are the first theater artists to appear outside Albeyn for at least seventy years-for magic is suspect and forbidden elsewhere, and the Kingdom's easy race mixing and magic use horrifies the people they are to travel among.
About the Author
MELANIE RAWN is the three-time Locus Award-nominated author of the bestselling Dragon Prince trilogy and of the Dragon Star trilogy. She graduated from Scripps College with a BA in History and has worked as a teacher and editor. Rawn lives in Flagstaff, Arizona.
Praise For Elsewhens…
"Rawn knows what makes people tick, and how to create and present rich, complex characters the reader cares deeply about. Touchstone is a fascinating mix of character choreography, magic, and a refreshingly new fantasy backdrop."
—Jennifer Roberson, bestselling author of The Chronicles of Cheysuli
or
Not Currently Available for Direct Purchase