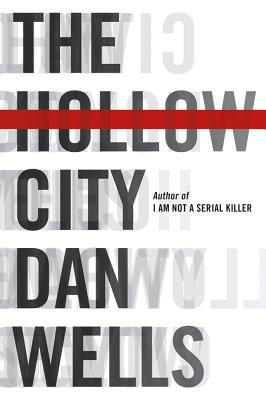 The Hollow City (Hardcover)
Tor Books, 9780765331700, 333pp.
Publication Date: July 3, 2012
Other Editions of This Title:
Paperback (10/29/2013)
* Individual store prices may vary.
Description
Dan Wells won instant acclaim for his three-novel debut about the adventures of John Wayne Cleaver, a heroic young man who is a potential serial killer. All who read the trilogy were struck by the distinctive and believable voice Wells created for John.
Now he returns with another innovative thriller told in a very different, equally unique voice. A voice that comes to us from the  realm of madness.
Michael Shipman is paranoid schizophrenic; he suffers from hallucinations, delusions, and complex fantasies of persecution and horror. That's bad enough. But what can he do if some of the monsters he sees turn out to be real?
Who can you trust if you can't even trust yourself? The Hollow City is a mesmerizing journey into madness, where the greatest enemy of all is your own mind.
About the Author
Dan Wells is the author of I Am Not a Serial Killer, Mr. Monster, and I Don't Want to Kill You. He lives in Orem, Utah, with his wife, Dawn, and four young children.
Praise For The Hollow City…
Praise for I Am Not a Serial Killer:

"The beauty of the prose, mixed with the depth of characterization, gave the haunting, first person narrative a human touch…."
—Brandon Sanderson, New York Times bestselling author
"This dazzling, unput-downable debut novel proves beyond a doubt that Dan Wells has the gift."
—F. Paul Wilson on I Am Not a Serial Killer

"Brilliant! Full of unforgettable characters, creepy thrills, and dangerous twists you won't see coming."
—Jonathan Maberry, New York Times bestselling author on I Don't Want to Kill You

"Fans of Jeff Lindsay's Dexter series will welcome Wells's gripping debut."
—Publishers Weekly on I Am Not a Serial Killer