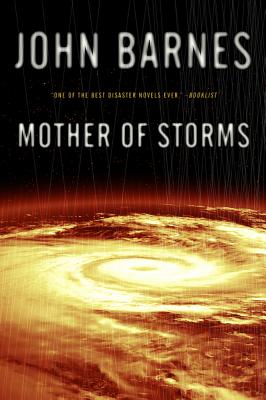 Mother of Storms (Paperback)
Tor Books, 9780765332516, 432pp.
Publication Date: June 5, 2012
* Individual store prices may vary.
Description
It is 2028. A strike to destroy an illegal Arctic weapons cache has a catastrophic side effect. Massive amounts of energy are liberated from the polar ice, suddenly and radically warming the Earth's climate.
In the middle of the Pacific, a gigantic hurricane thousands of miles across is forming, larger than any in human history. A storm with winds of supersonic speed. A storm that changes direction at whim. A storm that refuses to die. A storm so vast it spawns dozens more in its wake.
Blinded by intrigue, expedience, and greed, the world's politicians and power brokers ignore the killer storm's threat until it's too late. The death toll climbs to the tens of millions as it savages the Pacific coast, and the smaller storms it spawns are wreaking havoc across the planet.
While the survivors scramble for advantage, a handful of courageous men and women undertake a desperate plan to save humanity from total destruction a plan so visionary it may alter forever the future of the human race.
About the Author
JOHN BARNES is the author of more than thirty science fiction novels, including Orbital Resonance, A Million Open Doors, Finity, and Directive 51. With astronaut Buzz Aldrin, he wrote the novels Encounter with Tiber and The Return. He lives in Denver, Colorado.
Praise For Mother of Storms…
"One of the best disaster novels ever."  —Booklist
"A great big romp of a quasi-cyberpunk disaster novel… It delivers!" 
—Wired


"Breathtaking… A winning blend of gripping thriller and dazzling SF." 
—Publishers Weekly
or
Not Currently Available for Direct Purchase