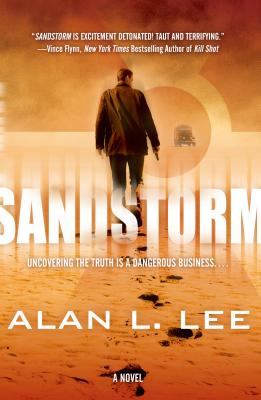 Sandstorm (Hardcover)
A Novel
Forge Books, 9780765334947, 320pp.
Publication Date: June 4, 2013
Other Editions of This Title:
Mass Market (8/26/2014)
* Individual store prices may vary.
Description
Sandstorm is a thrilling debut novel about an ex–CIA agent and a covert operation designed to derail Iran's nuclear ambitions.
Lurking in the shadows, away from any government oversight, a secret partnership has been formed between an Israeli spymaster pulling the strings of the most efficient killing machine the Mossad has to offer and an exclusive billionaire boys club that wants to dictate the New World Order. In their pocket is a powerful U.S. senator who aspires to the presidency. Success means vast wealth and increased power, and they'll stop at nothing to succeed.
CIA operative Nora Mossa is trained to kill when the situation calls for it. She's also capable of disappearing into thin air. Being efficient, deadly, and beautiful, however, won't be enough to protect her after her mentor Erica Janway is assassinated in her Maryland home. With everyone in the Agency suspect, Nora turns to the only person capable of keeping her alive while she uncovers the truth behind Janway's demise—her former lover and ex–CIA agent Alex Koves. That is, if he will even speak to her.
With danger lurking in every corner of the globe, Koves and Nora must stay alive long enough to piece together the clues to a deadly plot capable of killing thousands in the Middle East. And the clock is ticking….
Optioned to be a major motion picture!
About the Author
ALAN L. LEE is a broadcast journalist with thirty-plus years in the business. He's interviewed former president Jimmy Carter as well as cabinet members and senators, and has developed an insider's knowledge of the intelligence community, which helped fuel his passion for writing thrillers. A graduate of Purdue University, Lee anchors the morning news for Fox in Detroit. Sandstorm is his debut novel.
Praise For Sandstorm: A Novel…
"Lee gets his book going a hundred miles an hour with his hair on fire and barely ever slows down." —Elmore Leonard, New York Times bestselling author of Raylan
"Death, mayhem, murder, Mossad, nukes, maniac billionaires set on world domination, double- and (of course) triple-crosses, Sandstorm has all the muscle-power of its title." —Brad Meltzer, New York Times bestselling author of The Book of Fate
"Sandstorm is excitement detonated! Taut and terrifying, Alan Lee's debut thriller drops us into the kill zone of possibilities lurking behind real headlines." —Vince Flynn, New York Times bestselling author of Kill Shot
"The character development here is first-rate, and the story line is intense. What could easily have been just another conspiracy thriller feels fresh and new in the capable hands of first-novelist Lee." —Booklist
or
Not Currently Available for Direct Purchase