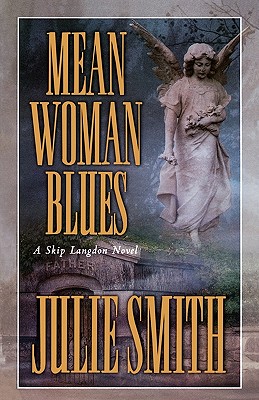 Mean Woman Blues (Paperback)
Forge, 9780765336217, 304pp.
Publication Date: September 1, 2010
* Individual store prices may vary.
Description
A Skip Langdon Novel
Nemesis: the rival fate never allows you to beat.
The nemesis of Skip Langdon, New Orleans police detective, is Errol Jacomine. This evangelical preacher has been leader of his own frenzied army of converts, has run for mayor of New Orleans, and now wants to become president of the United States. His campaign methods are rabble-rousing, theft, kidnapping, and multiple murder.
Skip thinks he's as dangerous as Jim Jones. She has chased him for years, no luck. Now Jacomine comes after Skip, her lover, and her friends. She must track him down. But his guise this time is so clever even his own children don't recognize him.
In "Mean Woman Blues," Edgar Award-winner Julie Smith returns triumphantly to her popular series about hip New Orleans detective Skip Langdon, once again operating in sensual, sexy, exotic New Orleans.
This time Skip is able to teach Jacomine that nemesis originally meant the goddess of retributive justice.

About the Author
Julie Smith currently lives and writes in the Faubourg Marigny district of New Orleans, a neighborhood of nightclubs, restaurants and coffee shops where shady characters mix with artists. The author of nineteen novels, she was born and raised in Savannah before escaping to the University of Mississippi. After graduation, Smith became a reporter, first for the "New Orleans Times-Picayune" and later the "San Francisco Chronicle." She lived in the San Francisco Bay Area for many years before returning to New Orleans.

Smith abandoned reporting for writing mysteries in the early 1980s, writing a series featuring attorney Rebecca Schwartz and a second series starring Paul McDonald, a reporter turned mystery writer whose fate you wouldn't wish on a dog. A few years later, she launched a third series featuring New Orleans police detective Skip Langdon with "New Orleans Mourning, " which won the Edgar Award for Best Mystery Novel in 1991. She currently alternates between writing about Skip Langdon and Talba Wallis, an African-American poet/private eye who debuted in "Louisiana Hotshot."
or
Not Currently Available for Direct Purchase