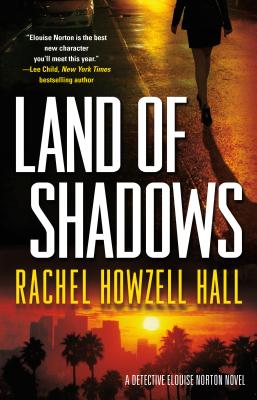 Land of Shadows (Detective Elouise Norton #1) (Paperback)
Forge, 9780765336378, 336pp.
Publication Date: April 28, 2015
* Individual store prices may vary.
Description
"A fresh voice in crime fiction. Fast, funny, heartbreaking and wise...Elouise Norton is the best new character you'll meet this year." --Lee Child, New York Times bestselling author, on Rachel Howzell Hall's Land of Shadows
Along the ever-changing border of gentrifying Los Angeles, seventeen-year-old Monique Darson is found dead at a condominium construction site, hanging in the closet of an unfinished unit. Homicide detective Elouise "Lou" Norton's new partner, Colin Taggert, fresh from the comparatively bucolic Colorado Springs police department, assumes it's a teenage suicide. Lou isn't buying the easy explanation.
For one thing, the condo site is owned by Napoleon Crase, a self-made millionaire. . .and the man who may have murdered Lou's missing sister, Tori, thirty years ago. As Lou investigates the death of Monique Darson, she uncovers undeniable links between the two cases. But her department is skeptical.
Lou is convinced that when she solves Monique's case she will finally bring her lost sister home. But as she gets closer to the truth, she also gets closer to a violent killer. After all this time, can he be brought to justice. . .before Lou becomes his next victim?
"Gives voice to a rare figure in crime fiction: a highly complex, fully imagined black female detective." - Kirkus Reviews, starred review on Trail of Echoes
About the Author
Rachel Howzell Hall writes the acclaimed Lou Norton series, including Land of Shadows, Skies of Ash, Trail of Echoes, and City of Saviors, and is also the co-author of The Good Sister with James Patterson, which was included in the New York Times bestseller The Family Lawyer. She is on the board of directors for Mystery Writers of America, and lives in Los Angeles.