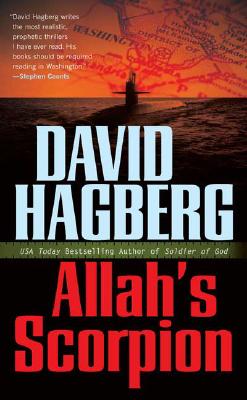 Allah's Scorpion (McGarvey #11) (Paperback)
Tor Books, 9780765345417, 512pp.
Publication Date: October 2, 2007
* Individual store prices may vary.
Description
A swarm of terrorist activity has put the United States on its most heightened alert level since September 11, 2001. Investigations into each of these seemingly unrelated acts uncover the same cryptic codeword: Allah's Scorpion.
Former CIA Director Kirk McGarvey is called into action. Masterminded by Osama bin Laden himself, Allah's Scorpion may be the ultimate strike against America, a grand finale to what began on 9/11. A pair of Russian nuclear missiles that were spirited into Libya just before the invasion of Iraq are in transit to an undisclosed launch site in the Atlantic Ocean. With the help of the Gloria Ibanez, a tough, but sexy Cuban-born CIA agent, and Otto Renke, the eccentric computer genius in the CIAs Special Projects division, Kirk McGarvey must track down the ever-elusive bin Laden in hopes of knocking out Allah's Scorpion.
About the Author
David Hagberg is a New York Times bestselling author who has published numerous novels of suspense, including his bestselling thrillers featuring former CIA director Kirk McGarvey, which include Abyss, The Cabal, The Expediter, and Allah's Scorpion. He has earned a nomination for the American Book Award, three nominations for the Mystery Writers of America Edgar Allan Poe Award and three Mystery Scene Best American Mystery awards. He has spent more than thirty years researching and studying US-Soviet relations during the Cold War. Hagberg joined the Air Force out of high school, and during the height of the Cold War, he served as an Air Force cryptographer. He attended the University of Maryland and University of Wisconsin. Born in Duluth, Minnesota, he now lives with his wife Laurie in Sarasota, Florida.
Praise For Allah's Scorpion (McGarvey #11)…
"Hagberg once again displays his wide and deep inside knowledge of intelligence and military tradecraft--including details of how Osama bin Laden and his men hide from American spy satellites." —Publishers Weekly on Allah's Scorpion
"David Hagberg writes the most realistic, prophetic thrillers I have ever read. His books should be required reading in Washington." —Stephen Coonts
"If you're looking for thrillers with international intrigue, Hagberg is a major find." —Dean Koontz
or
Not Currently Available for Direct Purchase