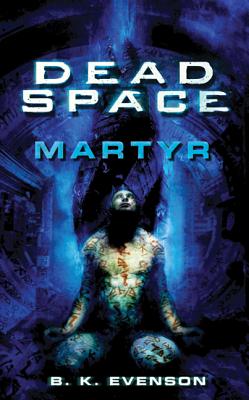 Dead Space
Martyr (Dead Space Series #1)
Paperback

* Individual store prices may vary.
Description
The first novel in the multi-million dollar video game franchise Dead Space
When geophysicist Michael Altman hears of the mysterious signal emitted from deep within the Chicxulub crater, he can not resist the lure of an undiscovered artifact. With his girlfriend Ada, he joins a team excavating the underwater crater, determined to find the source of the baffling message. The artifact, named "The Black Marker," possesses a mysterious power. Close proximity to the stone causes strange occurrences: visions of the dead, vivid dreams, and violent murders. When Michael secretly obtains a small piece of the marker, he too begins to dream.
The Black Marker has chosen him to hear his message: You need to prove yourself worthy of eternal life, or the slate will be wiped clean on Earth.
This is the story of the origin of "The Black Marker," the foundation of the Church of Unitology, and a discovery that will change the world.
Tor Books, 9780765364302, 384pp.
Publication Date: April 26, 2011
About the Author
BRIAN EVENSON is the author of a dozen books of fiction, including the story collections A Collapse of Horses (Coffee House Press, 2016), Windeye (Coffee House Press 2012) and the novel Immobility (Tor 2012), the latter two of which were finalists for a Shirley Jackson Award. His novel Last Days won the American Library Association's award for Best Horror Novel of 2009). His novel The Open Curtain (Coffee House Press) was a finalist for an Edgar Award and an International Horror Guild Award.
or
Not Currently Available for Direct Purchase