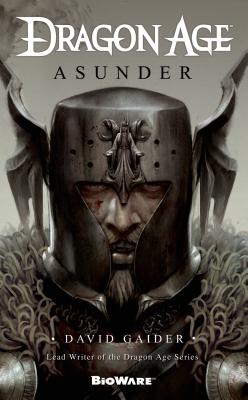 Dragon Age (Paperback)
Asunder
Tor Books, 9780765366702, 496pp.
Publication Date: April 29, 2014
Other Editions of This Title:
Paperback (12/20/2011)
Compact Disc (4/19/2016)
Compact Disc (3/23/2010)
* Individual store prices may vary.
Description
Return to the dark fantasy world created for the award-winning, triple platinum role-playing video game, Dragon Age™: Origins in this third tie-in novel, Dragon Age: Asunder by David Gaider!
A mystical killer stalks the halls of the White Spire, the heart of templar power in the mighty Orlesian Empire. To prove his innocence, Rhys reluctantly embarks on a journey into the western wastelands that will not only reveal much more than he bargained for but change the fate of his fellow mages forever.
About the Author
David Gaider lives in Edmonton, Alberta, and works for video game developer BioWare. He is the lead writer on the Dragon Age: Origins role-playing game and has also worked on such titles as Baldur's Gate 2: Shadows of Amn™, Star Wars ®: Knights of the Old Republic ™, and Neverwinter Nights ™.