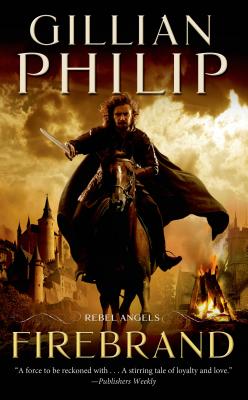 Firebrand (Rebel Angel Series #1) (Paperback)
Tor Books, 9780765369413, 416pp.
Publication Date: October 1, 2013
Other Editions of This Title:
Hardcover (2/19/2013)
* Individual store prices may vary.
Description
At the end of the sixteenth century, religious upheaval brings fear, superstition, and doubt to the lives of mortals. Yet unbeknownst to them, another world lies just beyond the Veil: the realm of the Sithe, a fierce and beautiful people for whom a full-mortal life is but the blink of an eye. The Veil protects and hides their world…but it is fraying at the edges, and not all think it should be repaired.
Discarded by his mother and ignored by his father, sixteen-year-old Seth MacGregor has grown up half wild in his father's fortress, with only his idolized older brother, Conal, for family. When Conal quarrels with the Sithe queen and is forced into exile in the full-mortal world, Seth volunteers to go with him.
But life beyond the Veil is even more dangerous than they expected, and Seth and Conal soon find themselves embroiled in a witch-hunt—in which they are the quarry. Trapped between the queen's machinations at home and the superstitious violence of the otherworld, Seth must act before both of them are fed to the witch-hunters' fires…
Brimming with intrigue and rebellion, Firebrand is the first book in the Rebel Angels series by Gillian Philip, the Carnegie Medal–nominated author of Crossing the Line and multi-award-nominated Bad Faith.
About the Author
GILLIAN PHILIP is the author of the Rebel Angels series, including Firebrand, Bloodstone, Wolfsbane, and Icefall. She was born in Glasgow, lived for twelve years in Barbados, and now lives in the north of Scotland with her husband, twin children, three dogs, two sociopathic cats, a slayer hamster, three chickens, and a lot of nervous fish.
Praise For Firebrand (Rebel Angel Series #1)…
"As ferociously compelling as Suzanne Collins's The Hunger Games, with which it invites comparison." —Kirkus Reviews
"A fantastically violent, utterly thrilling tale.... Firebrand is one of the very best...Philip's clear prose is as fiery as whiskey…. The best fantasy novel of 2010." —The Sunday Times
"Philip has created an utterly believable other world, where male and female are equals in arms. It is often stark and brutal but with moments of heartbreaking beauty." —The Guardian
or
Not Currently Available for Direct Purchase