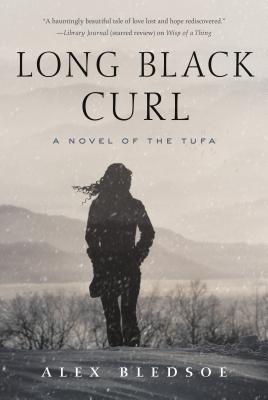 Long Black Curl (Hardcover)
Tor Books, 9780765376541, 384pp.
Publication Date: May 26, 2015
Description
"Long Black Curl: "a brand-new tale in Alex Bledsoe's acclaimed urban fantasy series, where magic is hidden in plain sight and age-old rivalries simmer just beneath the surface
In all the time the Tufa have existed, only two have ever been exiled: Bo-Kate Wisby and her lover, Jefferson Powell. They were cast out, stripped of their ability to make music, and cursed to never be able to find their way back to Needsville. Their crime? A love that crossed the boundary of the two Tufa tribes, resulting in the death of several people.
Somehow, Bo-Kate has found her way back. She intends to take over both tribes, which means eliminating both Rockhouse Hicks and Mandalay Harris. Bo-Kate has a secret weapon: Byron Harley, a rockabilly singer known as the "Hillbilly Hercules" for his immense size and strength, and who has passed the last sixty years trapped in a bubble of faery time. He's ready to take revenge on any Tufa he finds.
The only one who can stop Bo-Kate is Jefferson Powell. Released from the curse and summoned back to Cloud County, even he isn't sure what will happen when they finally meet. Will he fall in love with her again? Will he join her in her quest to unite the Tufa under her rule? Or will he have to sacrifice himself to save the people who once banished him?
About the Author
ALEX BLEDSOE is the critically-acclaimed author of the Tufa novels The Hum and the Shiver, Wisp of a Thing, Long Black Curl, Chapel of Ease, and Gather Her Round as well as the Eddie LaCrosse series: The Sword-Edged Blonde, Dark Jenny, Burn Me Deadly, and He Drank, and Saw the Spider.
Advertisement