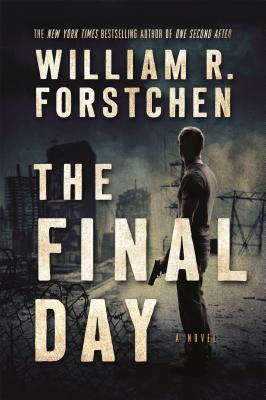 The Final Day (Hardcover)
Forge, 9780765376732, 352pp.
Publication Date: January 3, 2017
Description
The highly-anticipated follow-up to William R. Forstchen's New York Times bestsellers, One Second After and One Year After, The Final Day immerses readers once more in the story of our nation's struggle to rebuild itself after an electromagnetic pulse wipes out all electricity and plunges the country into darkness, starvation, and terror.
After defeating the designs of the alleged federal government, John Matherson and his community have returned their attention to restoring the technologies and social order that existed prior to the EMP (Electro-Magnetic Pulse) attack. Then the government announces that it's ceding large portions of the country to China and Mexico. The Constitution is no longer in effect, and what's left of the U.S. Army has been deployed to suppress rebellion in the remaining states.
The man sent to confront John is General Bob Scales, John's old commanding officer and closest friend from prewar days. Will General Scales follow orders, or might he be the crucial turning point in the quest for an America that is again united? As the dubious Federal government increasingly curtails liberty and trades away sovereignty, it might just get exactly what it fears: revolution.
About the Author
WILLIAM R. FORSTCHEN is the New York Times bestselling author of One Second After and One Year After. He holds a Ph.D. in history from Purdue University, with specializations in military history and the history of technology. Forstchen is currently a faculty fellow and professor of history at Montreat College, near Asheville, North Carolina.
Advertisement