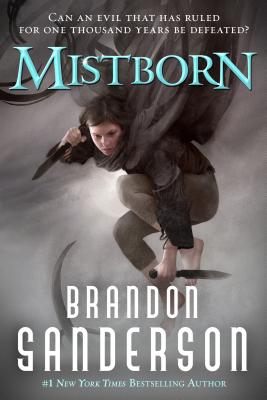 Mistborn (Paperback)
Tor Books, 9780765377135, 669pp.
Publication Date: May 13, 2014
Description
#1 New York Times bestselling author Brandon Sanderson's epic Mistborn Trilogy begins.
Once, a hero rose to save the world. He failed.
For a thousand years since, the world has been a wasteland of ash and mist ruled by the immortal emperor known as the Lord Ruler. Every revolt has failed miserably.
Yet somehow, hope survives. Hope that dares to dream of ending the empire and defeating the Lord Ruler. A new kind of uprising is being planned one that depends on the cunning of a brilliant criminal mastermind and the determination of an unlikely heroine: a teenage street urchin named Vin.
Once, a hero rose to save the world and failed. This time, can a young heroine succeed?
About the Author
Brandon Sanderson grew up in Lincoln, Nebraska. He lives in Utah with his wife and children and teaches creative writing at Brigham Young University. He is the author of such bestsellers as the Mistborn(R) trilogy and its sequels, The Alloy of Law, Shadows of Self, and The Bands of Mourning; the Stormlight Archive novels The Way of Kings and Words of Radiance; and other novels, including The Rithmatist and Steelheart. In 2013, he won a Hugo Award for Best Novella for The Emperor's Soul, set in the world of his acclaimed first novel, Elantris. Additionally, he was chosen to complete Robert Jordan's Wheel of Time(R) sequence. For behind-the-scenes information on all of Brandon Sanderson's books, visit brandonsanderson.com.
Advertisement